NORTHUMBERLAND ROCK ART - DR ARON MAZEL

Page 1/6
Northumberland is the northernmost county of England. Scotland to the north, Cumbria to the west, and its North Sea coastline to the east;
Northumberland is defined by its undeveloped landscape of high moorland. This undeveloped landscape, however, harbours well over a thousand examples of ancient occupation in the form of rock art, made by Neolithic and Early Bronze Age people between 6000 and 3500 years ago. And yet despite being one of the most important collections of
prehistoric art in the British Isles
, the precise meaning still eludes us.
Dr Aron Mazel
, of Newcastle University, invited me to Northumberland to see the exquisite abstract carvings, explain the theories that surround them, and demonstrate how these prehistoric petroglyphs are being preserved and shared with us in the 21st Century. My visit included three spectacular rock art sites:
Roughting Linn
,
Weetwood Moor
and
Lordenshaw
.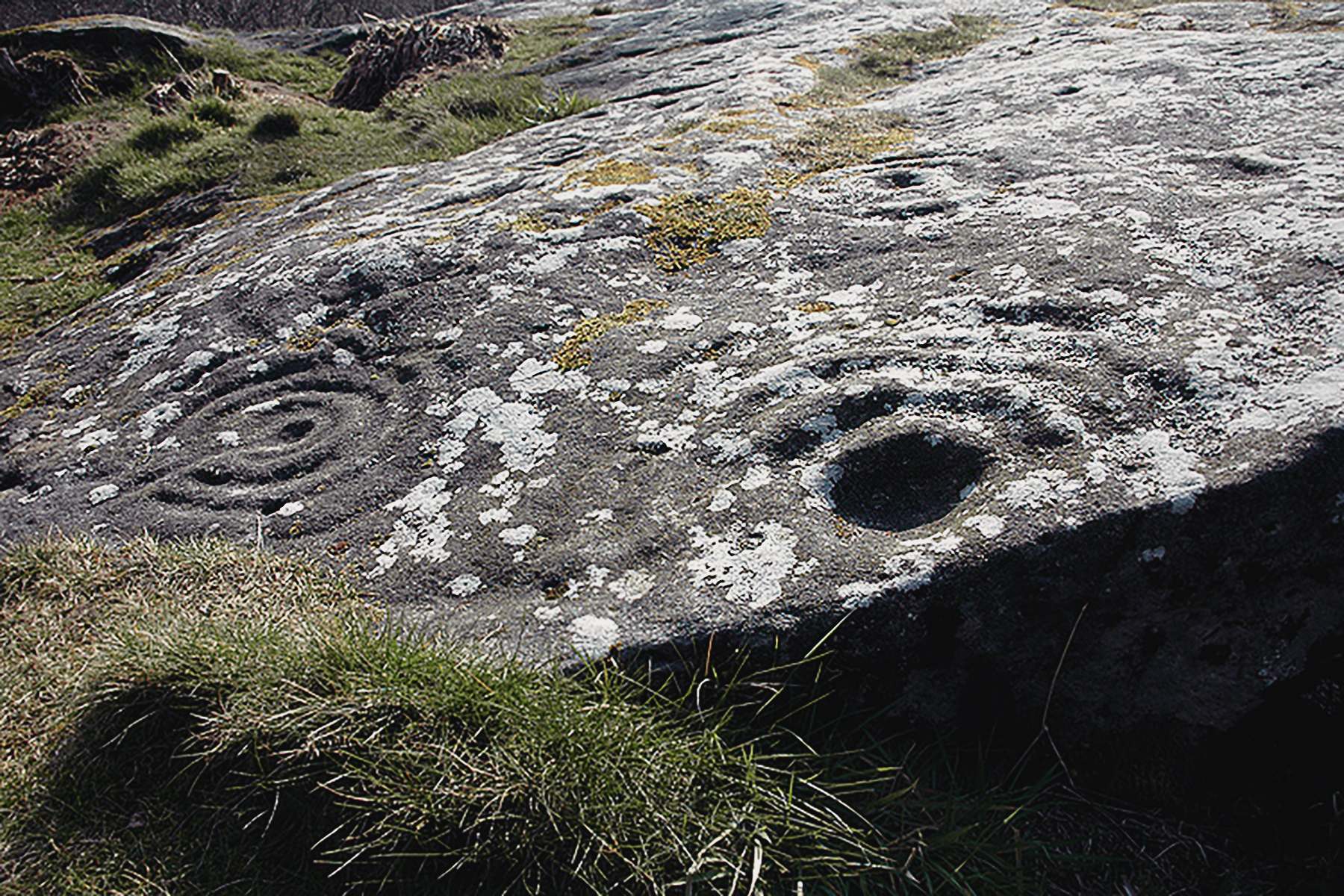 This visit sparked a lifelong interest that led him to record prehistoric open-air rock carvings in Northumberland, Durham, Cumbria, North Yorkshire and parts of Scotland and Ireland. It is estimated that Beckensall has recorded over 1500 carved rocks, ranging from Roughting Linn, described by Beckensall as 'justifiably one of the finest rock art panels in the world' to isolated cup-marks on individual cobbles. Beckensall donated his Northumberland rock art archive to the Newcastle University. A subsequent researcher Richard Bradley noted that 'Stan Beckensall has been one of the most patient and thorough recorders of
British rock art
, and his eye for the details of the individual carvings is as keen as his grasp of the countryside as a whole.'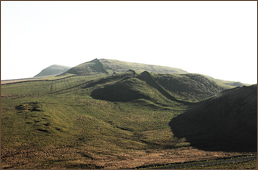 The discovery, documentation and management of the rock art that has been carried out since then has led to a far greater understanding of the rich and colourful past of Northumberland, an area that has tended to be dominated by another potent symbol of past occupation:
Hadrian's Wall
. Built as a Roman frontier in the years AD 122-30 by order of the Emperor Hadrian, it was 73 miles long and ran from Wallsend-on-Tyne in the east to Bowness on the Solway Firth in the west, and made use of ridges and crags, particularly Whin Sill.
Today, it is fascinating to wonder what the Romans made of the intricate geometric carvings.
Like us on Facebook & Follow us on Twitter to receive news & updates
:
→
Dr Aron Mazel
→
Hadrian's Wall
→
The British Isles Prehistory Archive