DOCUMENTING ROCK ART IN NIGERIA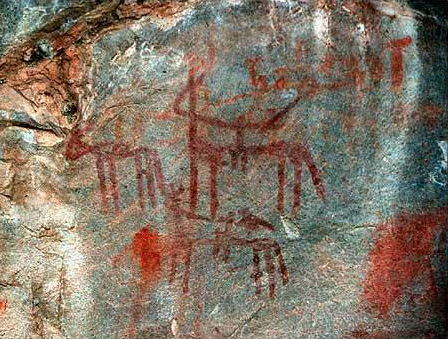 The scientific documentation of rock art of Nigeria is well underway, as demonstrated by the Birnin Kudu Rock Art Center in Jigawa, north-western Nigeria. The center was established by Mallam Yusuf Abdallah Usman, and is now directed by the Curator Muhammad Adam. The Center's main role is the protection and conservation of the rock paintings in this region, which is overseen by Salisu Aminu, with a dedicated staff for curation, conservation, education and management. It also concentrates its efforts on fostering a community understanding and custodianship of the rock art.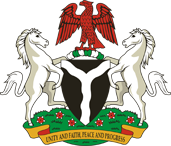 The rock art depicts various images of animals such as cattle and sheep, as well as geometric signs. The depictions are also believed to be associated with shamanic practices. Some rock art sites that were used for ritual and ancestral purposes in the past are still recognized by the community as sacred sites.
DUTSEN MESA
The rock art depicts different styles of domesticated cattle, now extinct in Nigeria.
DUTSEN MURUFU
The rock art depicts short-horned bulls.
DUTSEN HABUDE
With numerous rock art shelters and caves as well as the rock gong. The rock gong is believed to have been used in ceremonies and rituals.
DUTSEN ATIYE & YAWOZO CAVE
In this mountainous area a circular cave adorns the top of the rock, with paintings depicting cattle and geometric signs, as well as handprints.
COMMUNITY AWARENESS & EDUCATION
→
African Rock Art Archive
→
Bradshaw Foundation
Like us on Facebook & Follow us on Twitter to receive news & updates
: