INDIA ROCK ART EDUCATION & PRESERVATION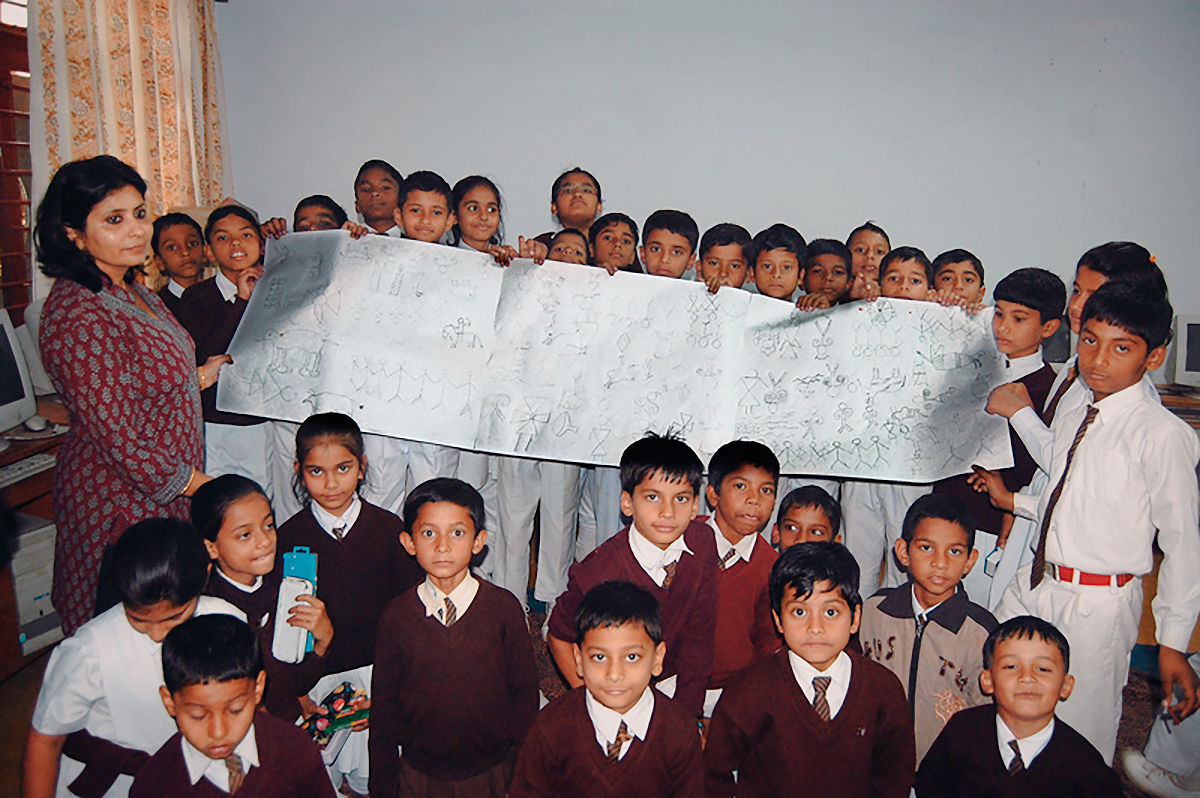 One of the most powerful and effective tools of preservation of rock art is education, and Dr Meenakshi Dubey Pathak is no exception to this rule. Working with local tribes in order to understand their art and culture, she began a series of contemporary paintings inspired by the rock art; on canvas, tree bark, stone, glass, and fabric.
Her art and painting techniques now form the basis of rock art workshops, aimed at educating the young on the cultural and artistic legacy of
India
. A 'hands-on' approach to ancient rock art conveys the ancient and tribal myths, the themes and the techniques employed. In this way, her workshops inform her students of the importance of preservation of both an ancient and a living culture.
| | |
| --- | --- |
| | TRISHUL PETROGLYPH SITE |
Dr Meenakshi Dubey Pathak worked to protect the wonderful petroglyph site at Karu in 2002. About 30kms from Leh on Leh-Manali road, it is located between the roadside and the right bank of the Indus River near an establishment of the Indian Army. The site extends from the road to the riverbank and consists of about 45 boulders, small and large bearing a variety of petroglyphs apparentl belonging to various periods. The scenes primarily depict hunting, hand impressions and animals. A boulder on the bank of the river bears two Ibex calves in playful action very rhythmically engraved. The site has been protected and developed as a tourist spot by the Indian Army and named 'Trishul Petroglyph Site'.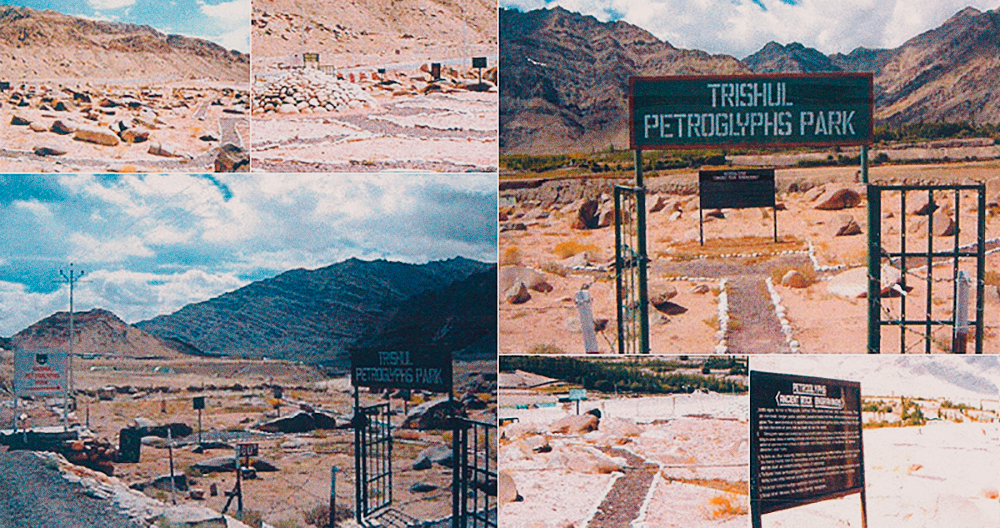 | | |
| --- | --- |
| | DR MEENAKSHI DUBEY PATHAK |
Dr Meenakshi Dubey-Pathak is a freelance artist and archaeological rock art researcher in India. She recently received the prestigious award of 'Chevalier des Arts et Lettres' -
Knight of the Order of Art and Letters
- from the French Ministry of Culture and Communication.
In 2014 Dr Meenakshi Dubey-Pathak participated in the IFRAO Congress, where she and
Dr. Jean Clottes
presented a paper entitled 'Rock Art and Tribal Art in Central India', to herald the new publication.
All Images Subject to Copyright: Meenakshi Dubey- Pathak
Like us on Facebook & Follow us on Twitter to receive news & updates
:
→
India Rock Art Archive
→
Prehistoric Paintings of the Pachmarhi Hills in India
→
The Rock Art of Central India
→
Bradshaw Foundation