BRADSHAW FOUNDATION INTRODUCTION

Page 1/10
This is an account written and translated by Dr. Meenakshi Dubey Pathak, freelance artist and researcher in India, presented here as part of the
Bradshaw Foundation India Rock Art Archive
. Dr. Meenakshi Dubey Pathak is a member of the Rock Art Society of India (RASI), the Indian Society of Prehistory and Quaternary Studies and the Australian Rock Art Research Association (AURA), Australia. Dr. Dubey Pathak's extensive research not only brings to light the prehistoric rock art of India but it also highlights the drastic need for its preservation: "This wonderful and precious cultural heritage of ours is facing the danger of extinction by the unaware and uncivilized human beings and their vandalism. The agencies at work must put in a concerted effort to educate the people including the local tribes about the importance of these painted rock shelters and take steps to preserve them before its too late."
| | |
| --- | --- |
| | INTRODUCTION TO INDIA ROCK ART |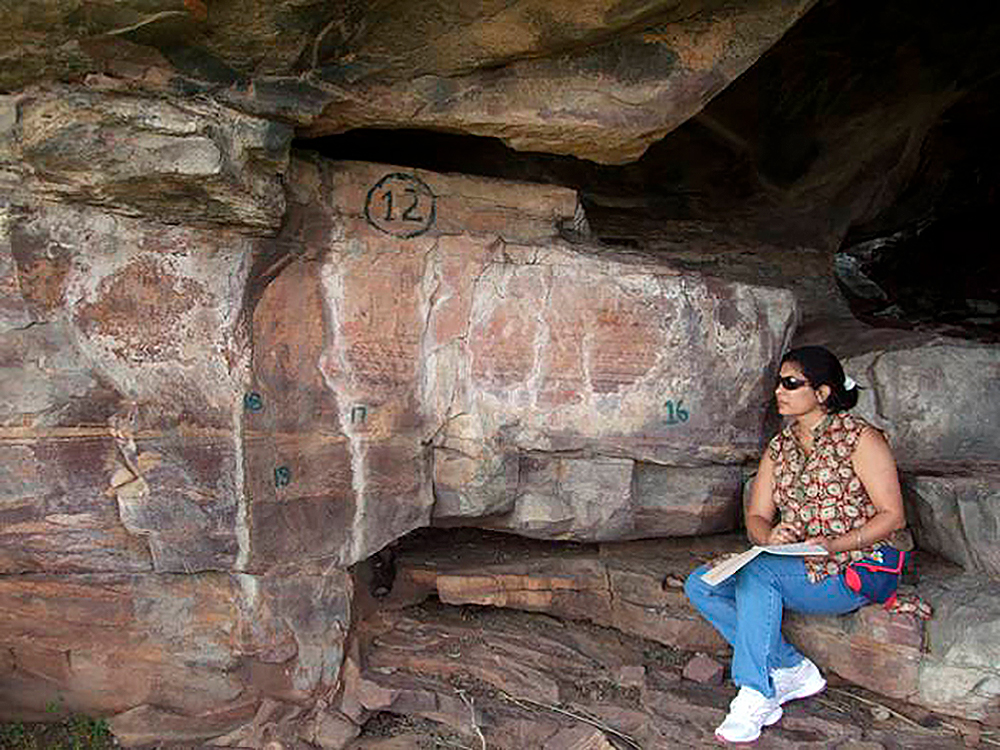 The earliest discovery of prehistoric rock art was made in India, twelve years before the discovery of Alta Mira in Spain. Archibald Carlleyle discovered rock paintings at Sohagihat in the Mirzapur district of Uttar Pradesh in 1867 and 1868. Unfortunately he did not publish. J Cockburn rightly commented that Carlleyle's knowledge died with him (Smith, 1906: 187). Fortunately, Carlleyle had placed some of his notes with a friend, Reverend Regionald Gatty, and V A Smith published these later, which is the only record of his discovery of Rock paintings. In his note he wrote "Lying along with the small implements in undisturbed soil of the cave floors, pieces of a heavy red mineral-coloured matter called geru were frequently found, rubbed down on one or more facets, as if for making paint. Geru is evidently a partially decomposed hematite (Iron peroxide). "On the uneven sides or walls and roofs of many caves or rock shelters, there are rock paintings apparently of various ages. Though all evidently of great age, done in red colour called geru. Some of these rude paintings appeared to illustrate in a very stiff and archaic manner scenes in the life of the ancient stone chippers. Others represent animals or hunts of animals by men with bows and arrows, spears and hatchets. With regard to the probable age of these stone implements I may mention that I never found a single ground or polished implements not a single ground ring stone or hammer stone in the soil of the floors of any of the many caves or rock shelters I examined." (Smith 1906: 187).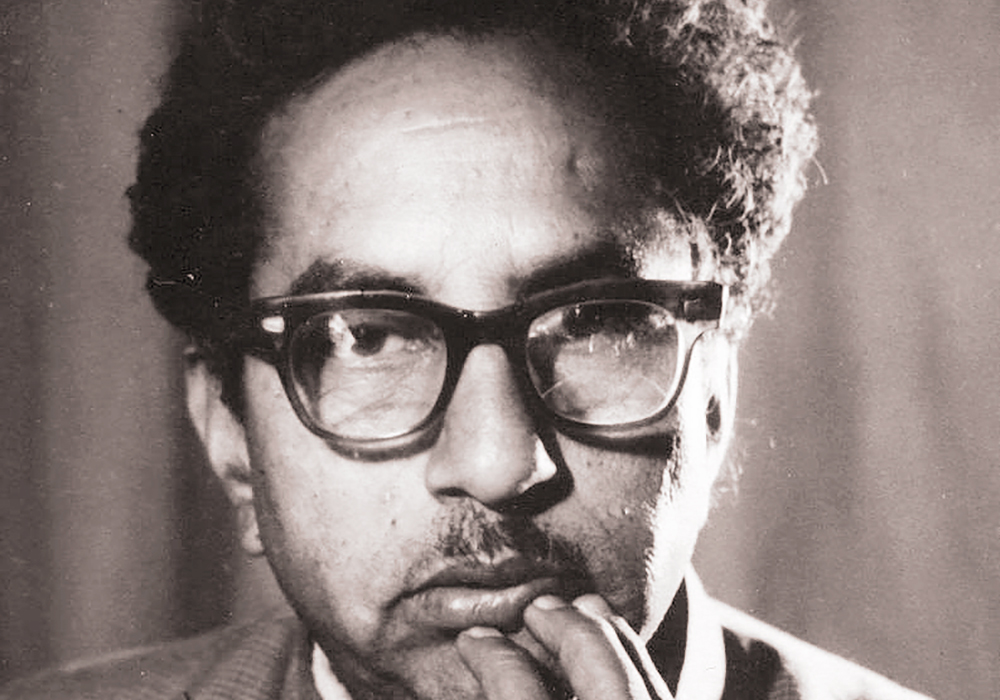 As
Dr Jean Clottes
said, the 'Father of Indian Rock Art' and my (Guru) teacher Dr V S Wakankar had discovered several hundred painted shelters mainly in
Central India
, and attempted a broad survey of the rock paintings of the whole country and prepared a chronology of the paintings based on the content style and superimposition (Wakankar 1973: 251-353). The most important of his discoveries is Bhimbettka near Bhopal in Madhya Pradesh, which has one of the largest concentrations of rock paintings in India. Bright Allchin has published a study of prehistoric art in 1958. R K Verma in 1964, J Gupta 1967, S K Pandey 1961 and J Jacobson 1970 have also contributed to the discovery of Indian rock art. DH Gordon studied the rock paintings of Pachmarhi in the Mahadeo Hills in 1932. He wrote several papers in Indian and foreign journals and has summarised his views on Indian rock art in his book. (Gordon 1958: 98-17).
| | | | | |
| --- | --- | --- | --- | --- |
| | | | | |
| Satpura Ranges | | Dr Meenakshi Pathak | | Hunting Scene |
| | | | | |
Central India is the richest zone of prehistoric rock art in India. The highest concentration of rock art sites is situated in the Satpura, Vindhya and Kaimur Hills. These hills are formed of sandstones, which weather relatively faster to form rock shelters and caves. They are located in the dense forest and were ecologically ideal for occupation by primitives. They were used for habitation in the Stone Age and even in the later periods. Inside the caves on the walls and ceilings artists painted their favourite animals or human forms, symbols, daily life hunting and fighting.
All Images Subject to Copyright: Meenakshi Dubey- Pathak
Like us on Facebook & Follow us on Twitter to receive news & updates
:
→
India Rock Art Archive
→
The Rock Art of Central India
→
Bradshaw Foundation