South Asian Studies 6 - 1990

Page 1/2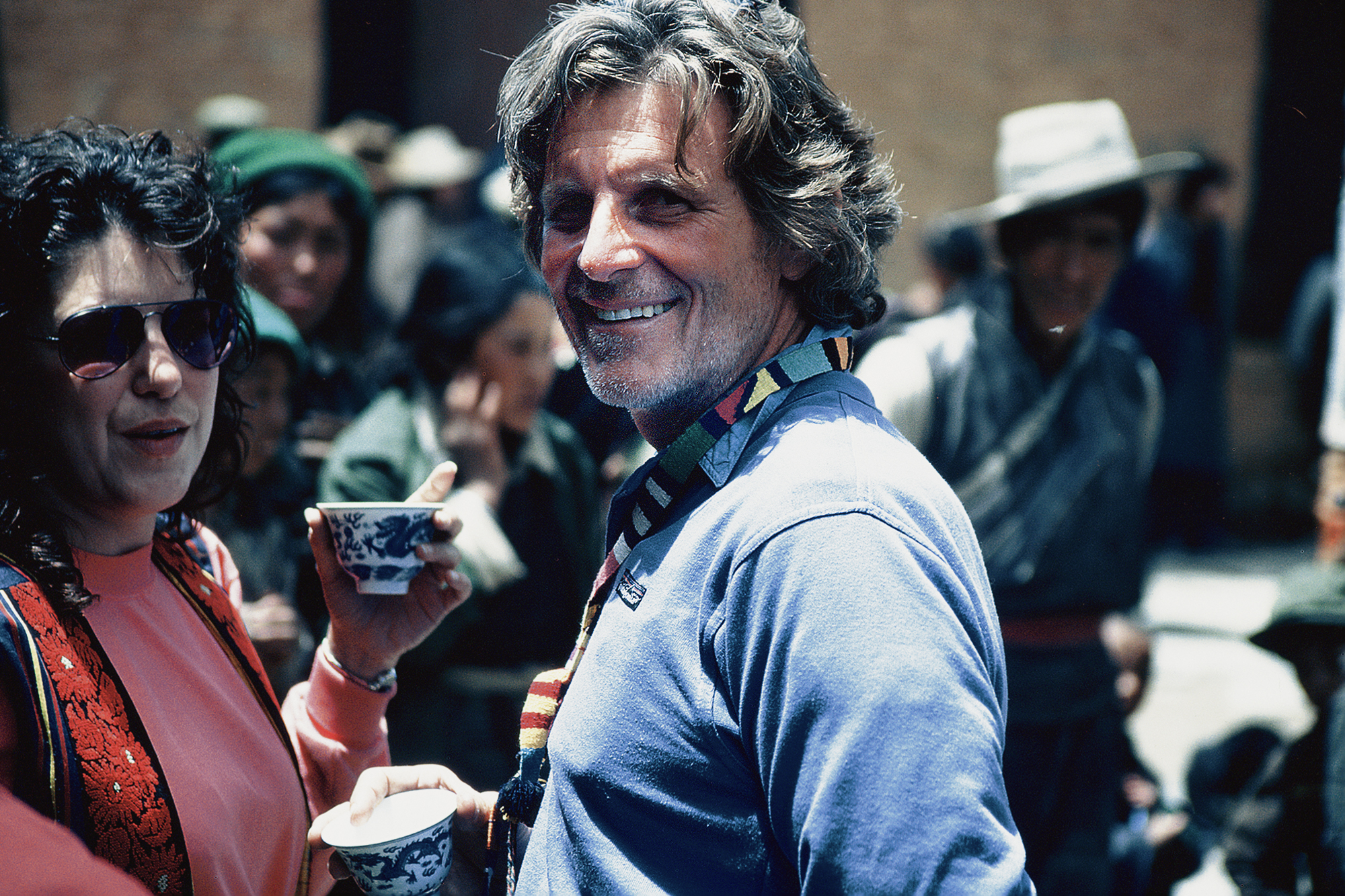 After a long and interesting day of travel by jeep from Lhasa with a Chinese driver, with stops at Yangbajing (a town comprised of steam, geysers, hot springs, a few drilling rigs, and a thermal electric plant that supplies Lhasa) and Damxung (a 'boardwalk' village with the distinct look of the American wild west), we arrived through a series of steep switchbacks at the 5,132 metre crest of the Lar-geh La Pass in Tibet.
As we jumped from the jeep to take photographs, we were confronted by one of the most spectacular views of a lifetime, while at the same time feeling we were standing on top of the world! The deep blue Tibetan sky encompassed barren, craggy, rocky peaks, full of spectacular geological structures typical of the Tibetan plateau. Beside the road was a pile of carved religious rocks and a pole with many fluttering prayer flags. Only 300 metres below was a sapphire lake enclosed by snowy peaks: the great valley of Lake Namtso.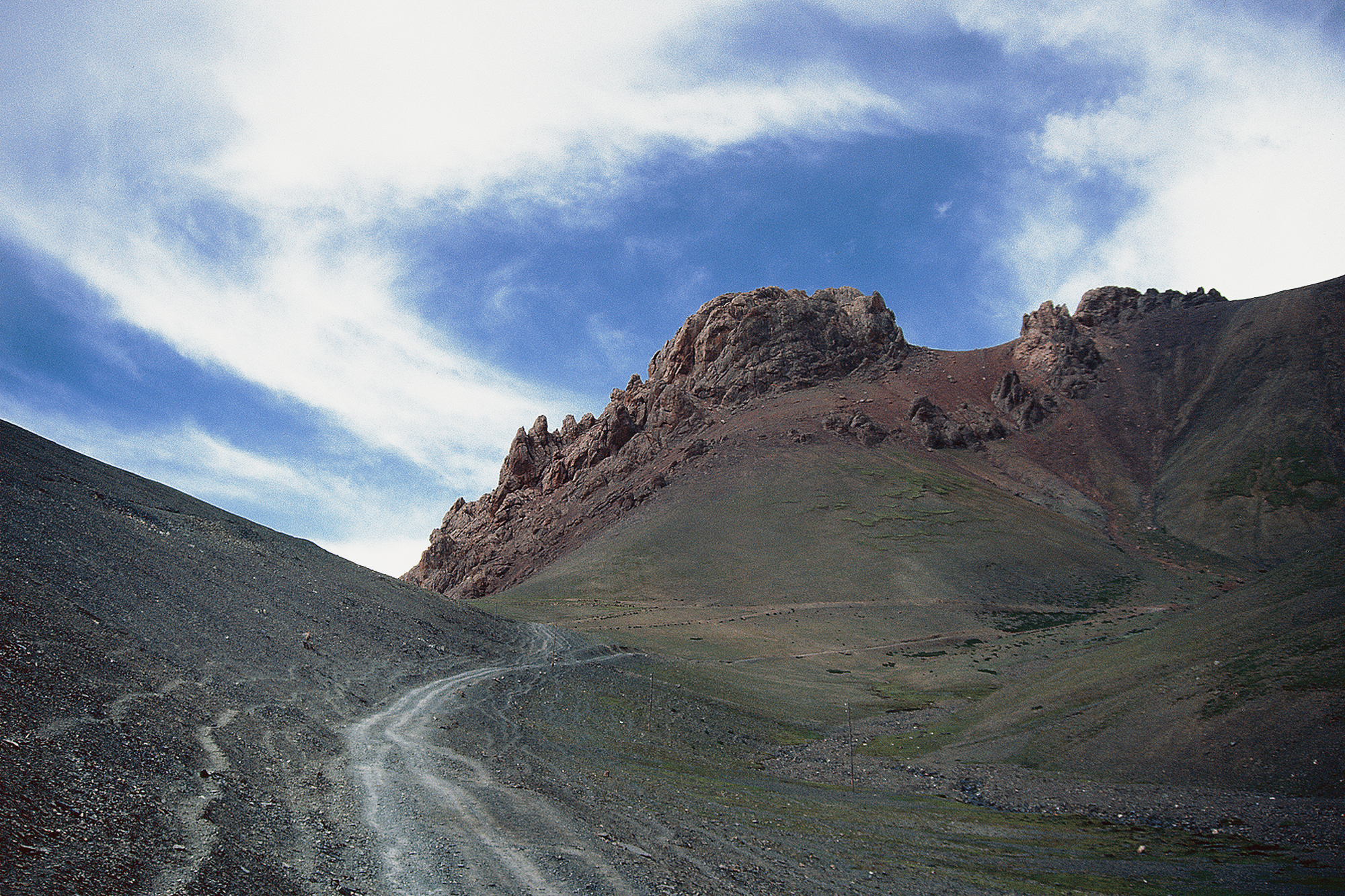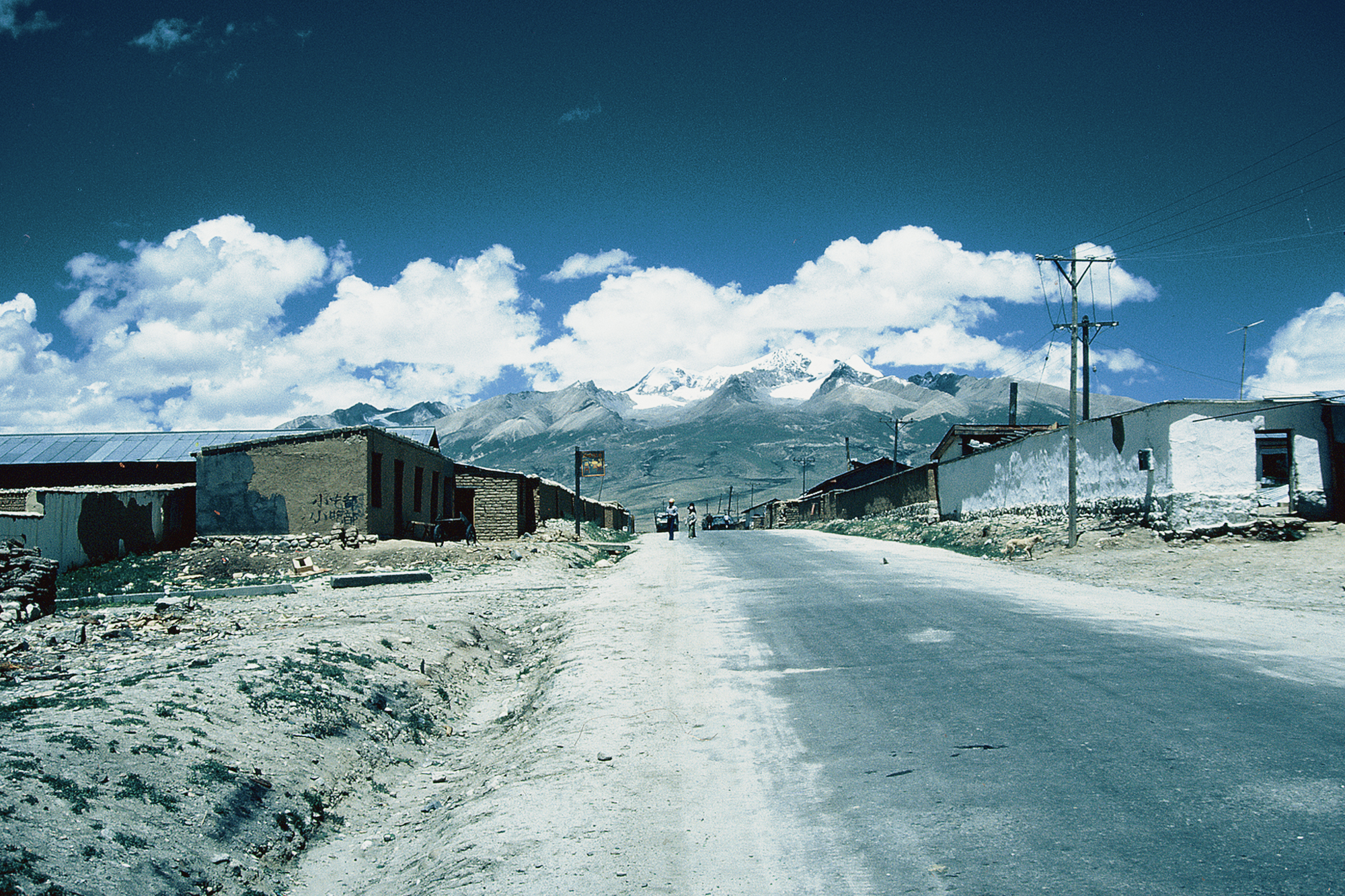 Located some 200 kilometres north-northwest of Lhasa, at 4,600 metres, Lake Namtso is one of two principal holy lakes in Tibet, and forms the centre of the great high plains (4,600 metres) valley floor, surrounded by mountains (5,400 to 6,600 metres in height) of the Nyanchen Tanglha range. At one point during our trip, while sitting campside with our nomad friends, with a literally indescribable fantastic twilight glowing over those magnificent snow-covered peaks, I thought that whoever first coined the word 'vast' must surely have had this spectacular place in mind.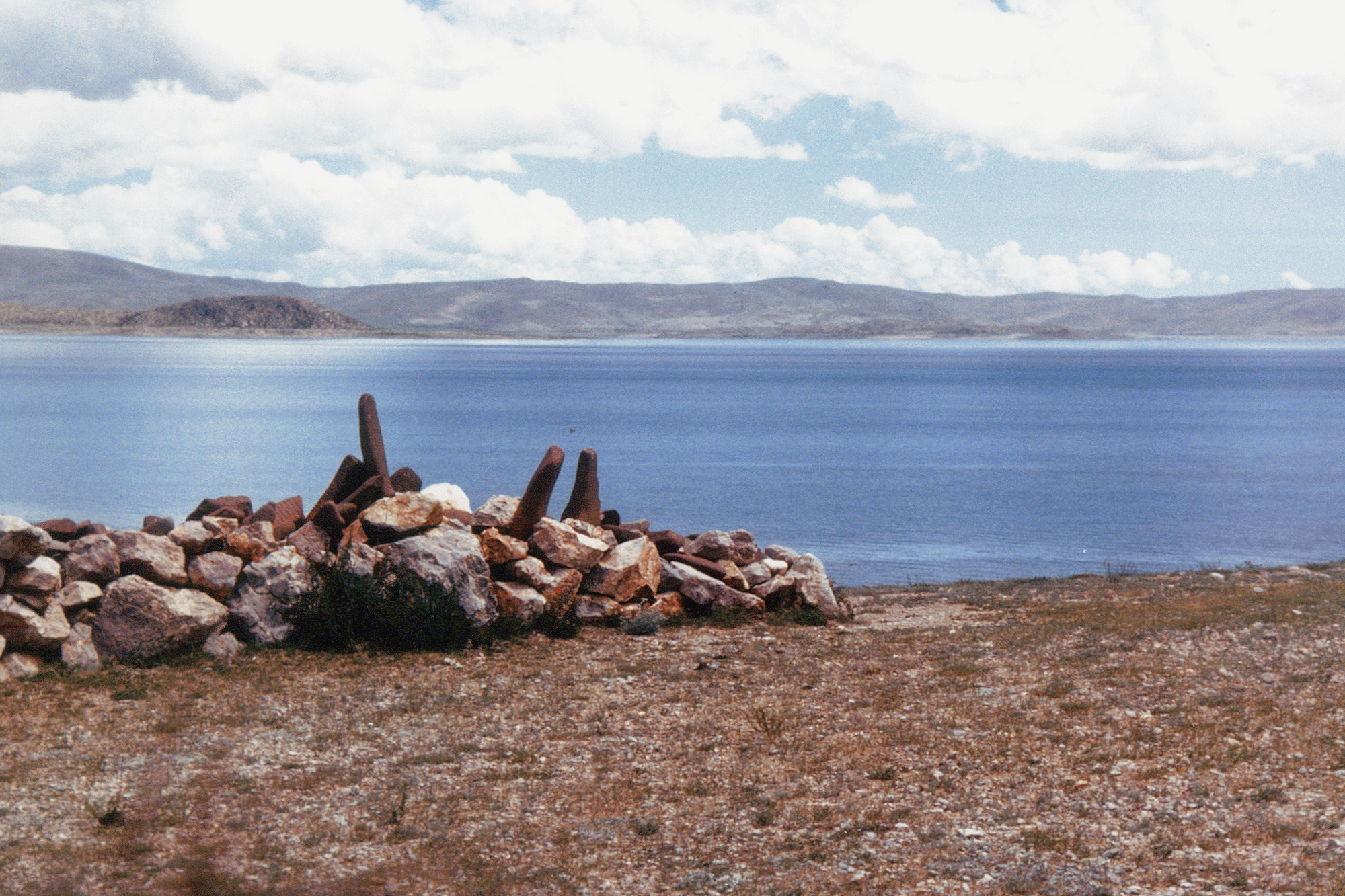 It was mid-summer and the otherwise totally barren plain was covered with the grassy vegetation of a bog, the valley and surrounding mountains seemed to be glacially carved and wind eroded, the rocky remnants now and then surrounding the lake appeared to be water carved, and the water was salty and brackish; Lake Namtso was apparently drying up. Before this great drying period, features such as a pair of great pillars were cut by the water's action during a geological period when the lake was 30/40m higher than it is today.
According to local nomads, the lake requires about 20 days to circumnavigate on horseback. The lake is surrounded by a number of holy places (equivalent to American Indian 'power places') and small 'gompas', i.e., Buddhist shrines or small temples built mostly within small caves approximately 15 to 20 metres deep and 5 to10 metres high in limestone remnants surrounding the lake. Near one such gompa we encountered over 100,000 beautifully carved Tibetan stones forming a wall over one metre tall by one metre wide and stretching at least 300 metres along the shore of Lake Namtso.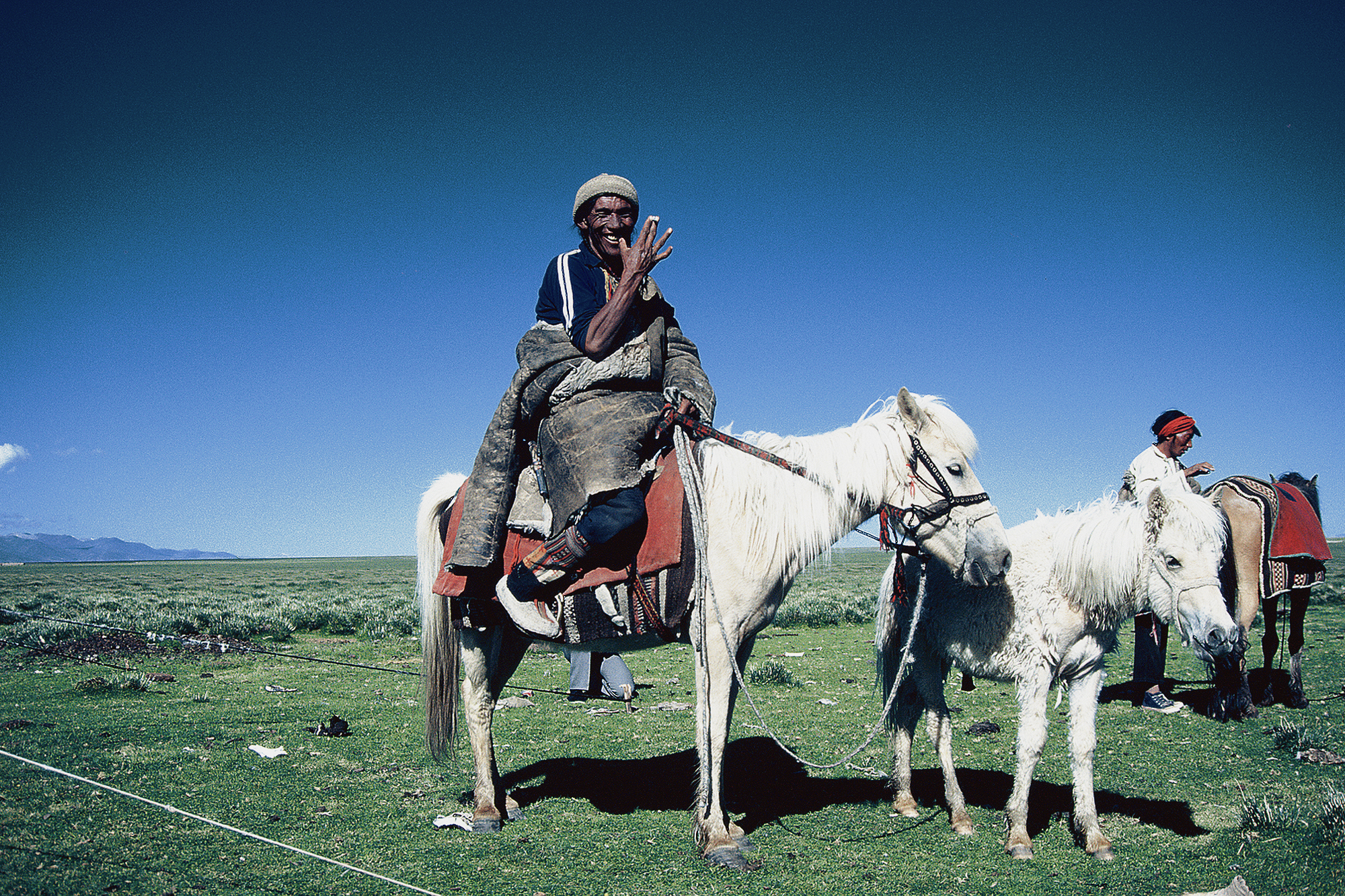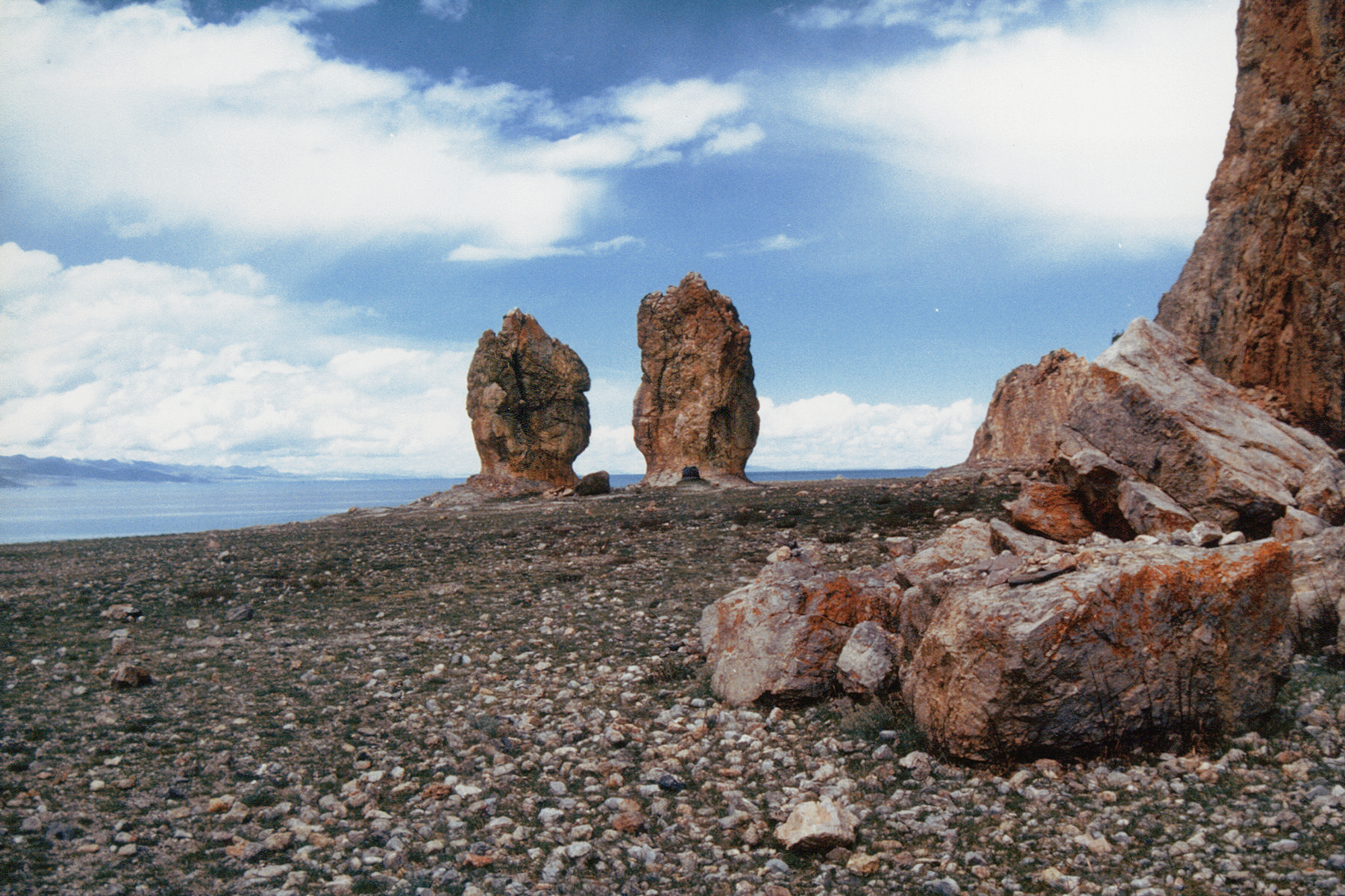 →
Go to Page 2
Like us on Facebook & Follow us on Twitter to receive news & updates
:
→
Tibet - A Photographic Journey
→
The China Rock Art Archive
→
Bradshaw Foundation