ROCK ART PETROGLYPHS OF CORAL ISLAND BY JOHN ROBINSON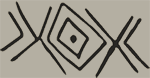 In 1998 I was fortunate to carry out a Bradshaw Foundation expedition to
The Island of Santa Catarina
(Ilha de Santa Catarina) under the direction of Brazilian Research Archaeologist Keler Lucas. Lying of the coast of Brazil, Santa Catarina has many impressive archaeological rock art sites.
While the majority of my time was spent recording the
rock art petroglyphs of Campeche Island
on the south-east side of Santa Catarina Island, we also visited several other notable locations, including
Arvoredo
,
Santinho
, and a planned visit to Coral Island.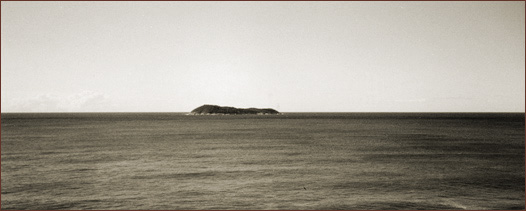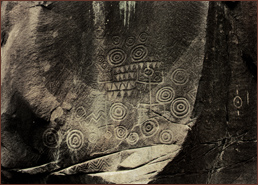 Coral Island lies about 15 miles south of Santa Catarina and is about the same size as Campeche Island, and like Arvoredo has no beach on which to land. Keler Lucas had arranged for a fisherman to take us to Coral Island, unfortunately on the day we planned the visit the wind had turned and we were advised that it would be impossible to get ashore, so I was unable to record these petroglyphs in person.
On Coral Island are two important panels of similar size as those on Arvoredo. One of these panel was dynamited by the treasure seekers before 1960, so only fragments of the beautiful carving can now be seen in the jumble of rocks that cover the site.

Like us on Facebook & Follow us on Twitter to receive news & updates
:
→
Santa Catarina Rock Art
→
South America Rock Art Archive
→
Bradshaw Foundation Homepage