Rock Art Paintings in Finland
Finland Rock Art Gallery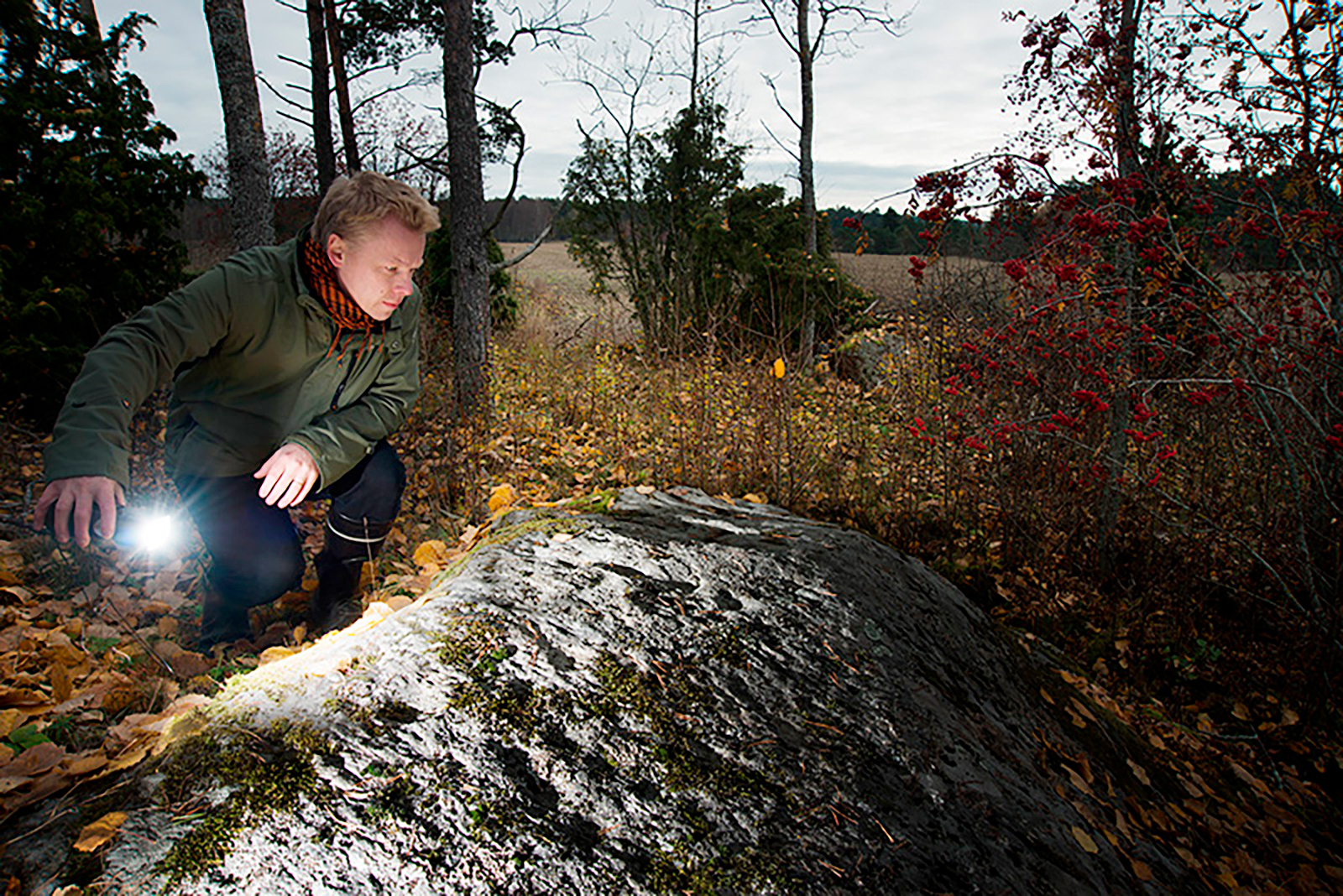 The Finland Rock Art Gallery presents a selection of photographs by Ismo Luukkonen, who has documented rock art sites throughout Finland. All known prehistoric paintings in Finland are made with red ochre; most are modest in appearance, sometimes with figures and sometimes with just a smear of red colour.
The Finnish rock paintings were rediscovered relatively recently, beginning in 1911 with the site at Kirkkonummi by the composer
Jean Sibelius
. About 750 individual images have now been documented on the 100 or so Finnish rock painting sites, with motifs that are bound to the life and beliefs of the Pit-Comb Ware hunter-gatherers.
New rock art sites are still being rediscovered today.
Photographs by Ismo Luukkonen
Käpinniemi, Jämsä
Ievasvuori, Luumäki
Syrjäsalmi, Puumala
Saraakallio, Laukaa
Saraakallio, Laukaa
Astuvansalmi, Mikkeli
Astuvansalmi, Mikkeli
Värikallio, Suomussalmi
Värikallio, Suomussalmi
Vierunvuori, Heinävesi
Karhusaari, Iitti
Pakanavuori, Kouvola
Saraakallio, Laukaa
Kannonalus, Mäntyharju
Saraakallio, Laukaa
Saraakallio, Laukaa
Juusjärvi, Kirkkonummi
Rapakko, Savonlinna
Astuvansalmi, Mikkeli
Vitträsk, Kirkkonummi
Haukkavuori, Mäntyharju
Lapinvuori, Ruokolahti
Kolmiköytisienvuori, Ruokolahti
Astuvanslami, Mikkeli
Kolmiköytisienvuori, Ruokolahti
Mertakallio, Iitti
Avosaari, Luhanka
Linnasaari, Lemi
Uittamonsalmi, Mikkeli
Astuvansalmi, Mikkeli
Astuvansalmi, Ristiina
Pakanavuori, Kouvola
Like us on Facebook & Follow us on Twitter to receive news & updates
:
→
Finland Rock Art Index
→
Scandinavian Rock Art Index