BRADSHAW FOUNDATION - LATEST NEWS
New morphometric analysis of Neanderthal
Wednesday October 2018
An article on thetimes.co.uk by the Science Correspondent Rhys Blakely - How Neanderthals did not stoop to conquer - reports on recently published research on the Neanderthal which continues to erode the inaccurate stereotype.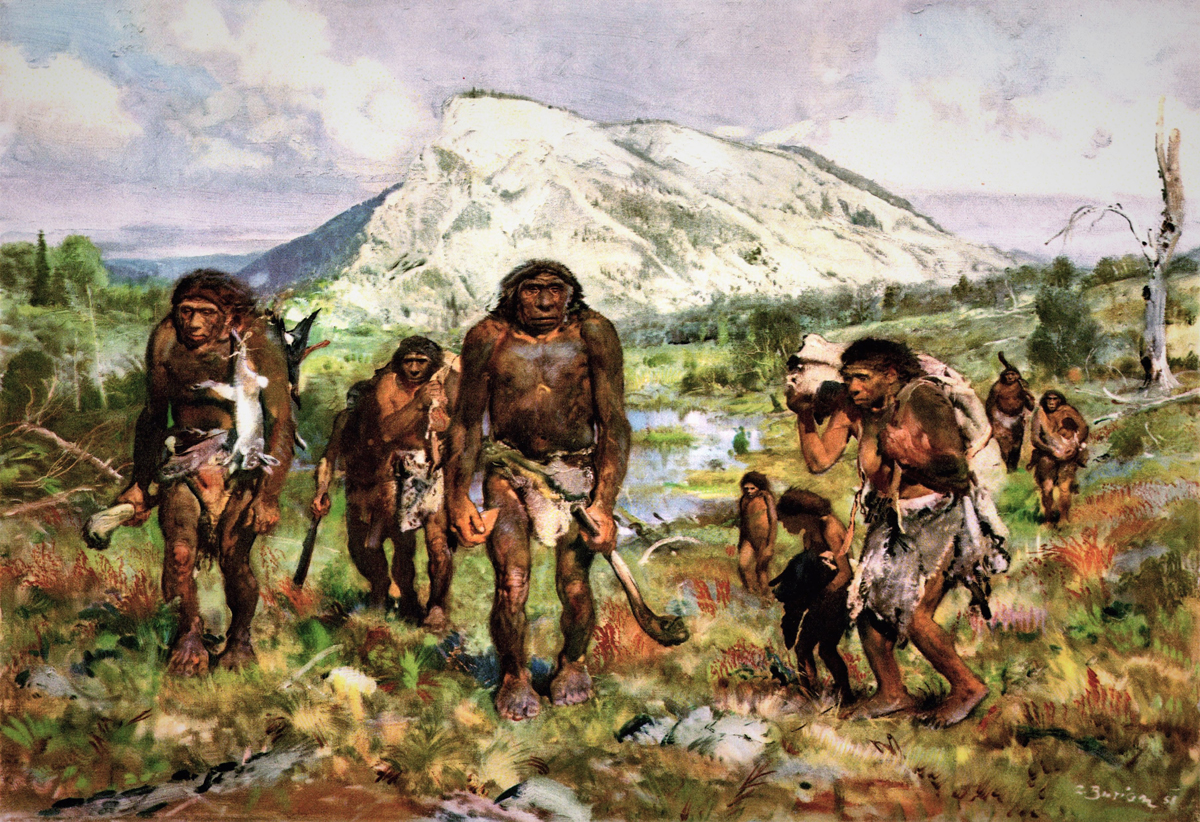 A classic depiction of the Neanderthal. Image: Z Burian.
Neanderthal man was not the hunched-over brute so often depicted. In fact, research suggests that our ancient evolutionary cousin stood up straighter than we do.
Computer analysis of the most complete Neanderthal skeleton, which dates from about 60,000 years ago, suggests that the clichéd image of a stooped caveman is incorrect.
Article continues below
The evidence points to an upright individual with a spine that was slightly straighter than ours and with a significantly greater lung capacity.
A technique called morphometric analysis was used to compare the bones with medical scans of bones from modern adult men and to build a virtual Neanderthal thorax.
New morphometric analysis of Neanderthals - how the #Neanderthal did not stoop to conquer https://t.co/2u7BOW73PO #archaeology #paleoanthropology #sapiens pic.twitter.com/tJF5akMU9T

— Bradshaw Foundation (@BradshawFND) October 31, 2018
The findings, published in the journal Nature Communications, suggest that some broad-chested modern humans may have physiques not dissimilar to a Neanderthal, a subspecies of human that emerged about 400,000 years ago. The average male is thought to have weighed over 75 - 80 kg and stood about 1.6 m tall. The average modern human would have been more gracile, suggests Dr Markus Bastir of the National Museum of Natural History in Spain, a co-author of the study.
Genetic studies have indicated that Neanderthals and early Homo sapiens interbred. You must remember that we are 3 to 4 per cent Neanderthal, states Professor Paul O'Higgins of York University.
Read more:
ORIGINS - Exploring the Fossil Record:
http://www.bradshawfoundation.com/origins/index.php
COMMENTS