'SAHARA' Exhibition at the Origins Centre in Johannesburg
15 July - 15 October 2014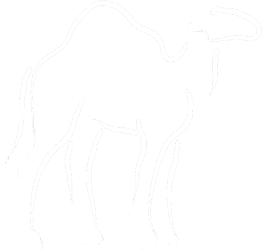 Exploring the vast Sahara desert through the lens of its archaeological past, this exciting new exhibition is bringing the various cultural facets of time and space to life. The largest desert in the world, the Sahara resides over 9 million square kilometres; take a journey from the origins of the desert to the cultures still living in the Sahara today. Exhibition curator Scott Mallen states that "we can do all sorts of things to try and control the elements, but the Sahara has never been tamed." And yet despite this, cultures have left indelible marks - works of art, painted and carved, representing beliefs and values of cultures past and present, including the world's largest animal petroglyph, the Dabous giraffe carvings of Niger.
→
Visit the 'SAHARA' Exhibition at the Origins Centre in Johannesburg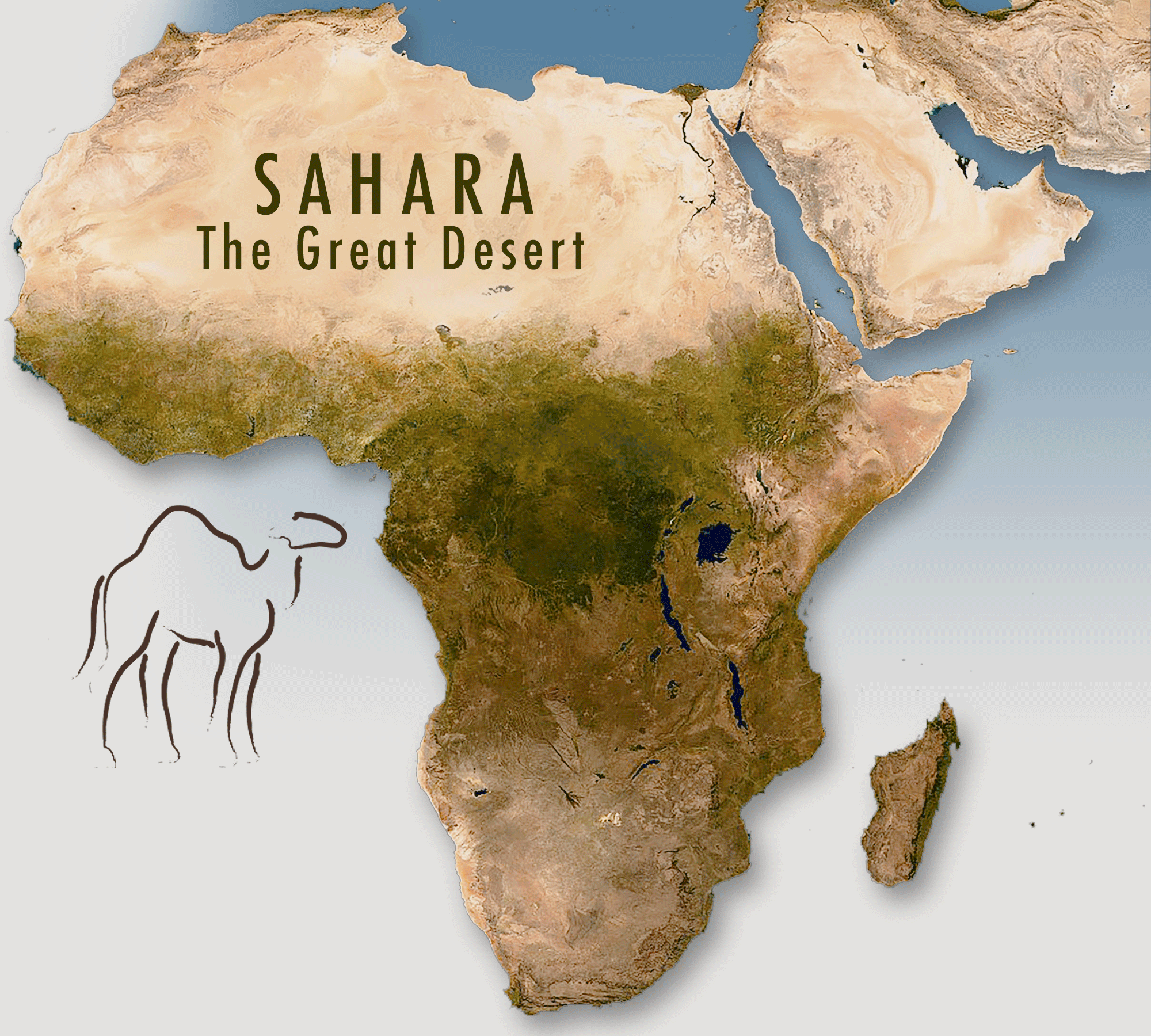 The Bradshaw Foundation in the Sahara
Exploring the Great Desert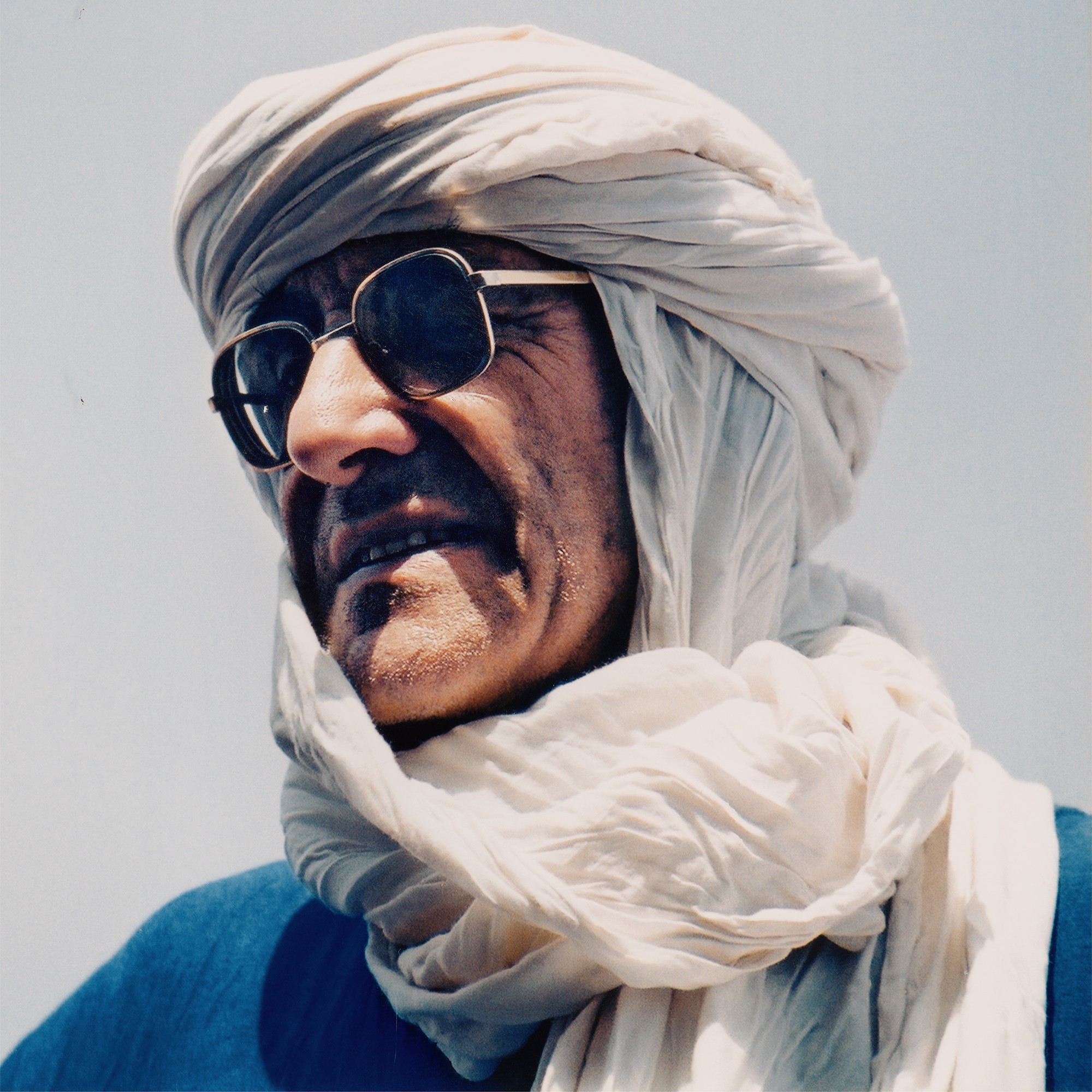 The two life size giraffe carved at Dabous in Niger are one of the finest examples of ancient rock art in the world. Because of their artistic significance and placement within a palaeo-African context of a greener Sahara, the Bradshaw Foundation carried out a project of preservation, under the auspices of UNESCO, to ensure the carvings would be protected for future generations. An aluminium cast of the Dabous Giraffe was donated to Niger subsequently, and placed in Agadez, the small desert town nearest to the Dabous site, in the hope of encouraging the preservation of rock art sites as well as generating an eco-tourism for the region. The preservation project allowed the Bradshaw team to further explore this part of the Sahara - the Tenere Desert - with the eminent French prehistorian Dr. Jean Clottes, where numerous examples of rock art and archaeological artefacts were discoverd.
→
Bradshaw Foundation - Dabous Giraffe Preservation & Protection Project
→
Bradshaw Foundation - African Rock Art Archive
Bradshaw Foundation Sahara Gallery
Photographs from the Great Desert
Scalloped Dunes
Tuareg
Tenere Desert
Tenere Desert
Tuareg
Tuareg Village
Tuareg Encampment
Tam Tam Celebration
Agadez
Tuareg
Tuareg Trade Route
Agadez
Dabous Site with Guide
Dabous Giraffe Detail
Damage
Dabous Site with Guide
Dabous Site
Niger Petroglyphs
Niger Petroglyphs
Algeria Rock Art
Niger Rock Art
Niger Rock Art
Libya Petroglyphs
Libya Petroglyphs
Dabous Site
Pottery
Arrow Heads
Dabous Site
Tuareg Trader
Agadez Airport
Giraffe Cast - Agadez Airport
Algeria
Sudan
Libya
Algeria
Algeria
Goats
Snake
Gecko
Gazelle
Cattle
Scorpion
Goat Herders
Gecko
Cattle
Figures
Fighting Cats
Figures
Photographs © Bradshaw Foundation