BRADSHAW FOUNDATION - LATEST NEWS
Inuksuit - the stone figures of the circumpolar world
06 Mar 2015
Inuksuit: the stone figures of the circumpolar world, created by humans in the vast Arctic landscape, now a rock art symbol of the Inuit and their homeland.
Rock art refers to the oldest form of artistic expression, and can be found on all continents and in all eras. It represents the origins of our artistic sensibility and the human impulse to create, in order to communicate and influence life. Rock art served sacred and practical roles, marking significant elements both in life and landscape.
Rock art takes many forms: figurative and representational; painted, engraved and sculpted; and symbolic and constructional. These are the inuksuit.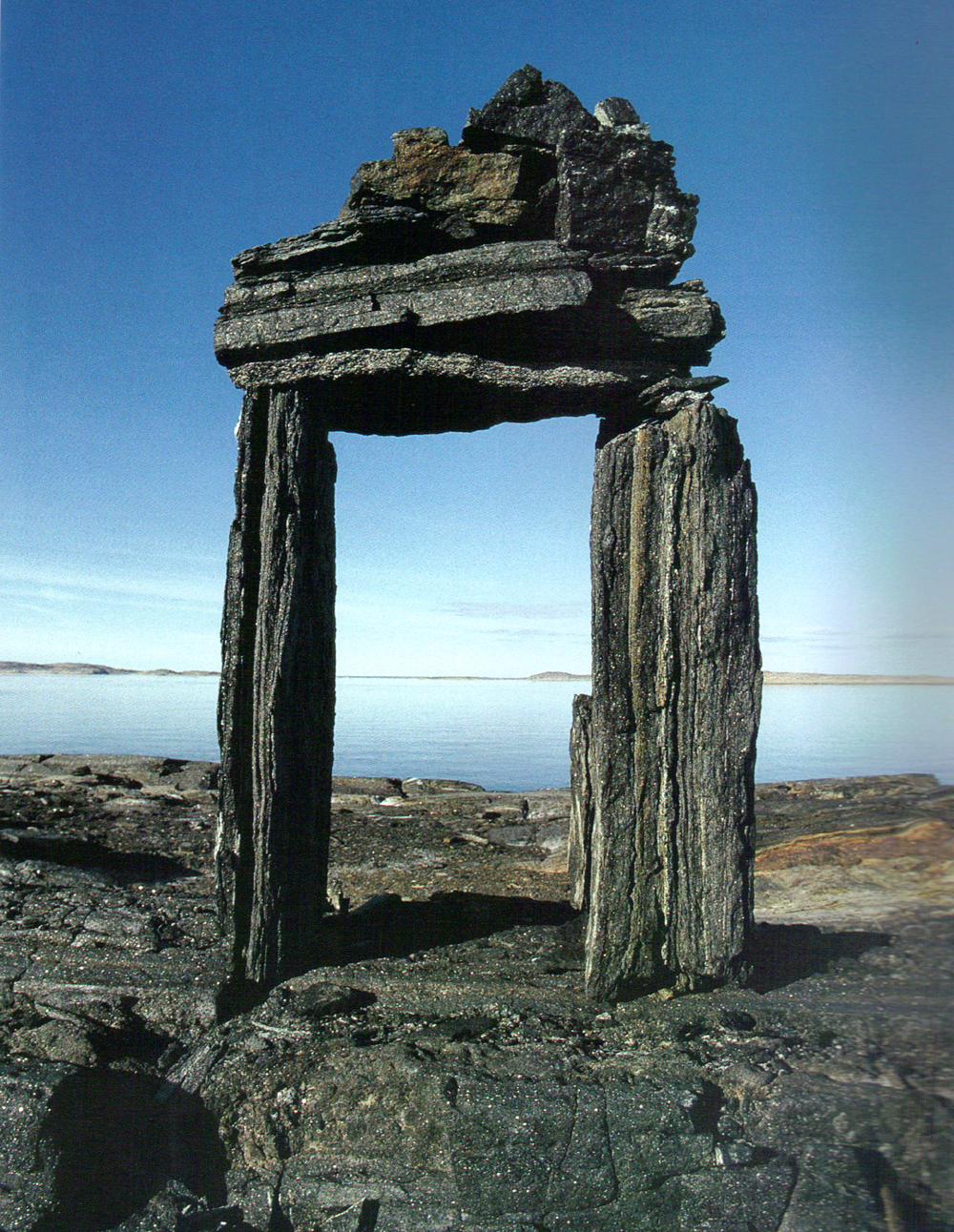 Image: A niungvaliruluit (a window-shaped directional inuksuk) frames a place of great significance or provides a sightline to a distant place. Baffin Island. Norman Hallendy
These mysterious stone figures can be found throughout the circumpolar world. Built from whatever stones are at hand, each one is unique. Inuksuit are among the oldest and most important objects placed by humans upon the vast Arctic landscape and have become a familiar symbol of the Inuit and their homeland.
INUKSUIT : Silent Messengers of the Arctic, by Norman Hallendy, explores this circumpolar world; through his forty years of travels throughout the Arctic he developed lasting friendships with a number of Inuit elders. With them, he learned that inuksuit are a nuanced, complex and vital form of communication. Some are navigational or directional aids, offer hunting information or indicate caches of food or supplies. Some are practical 'helpers' that once assisted in hunting caribou or luring geese. Other stone structures that look very much like inuksuit were objects of veneration, indicating places of power or the abode of spirits.
Although most inuksuit appear singly, sometimes they are arranged in sequences spanning great distances or are grouped to mark a specific place. Others define the ghostly geography of the spiritual landscape.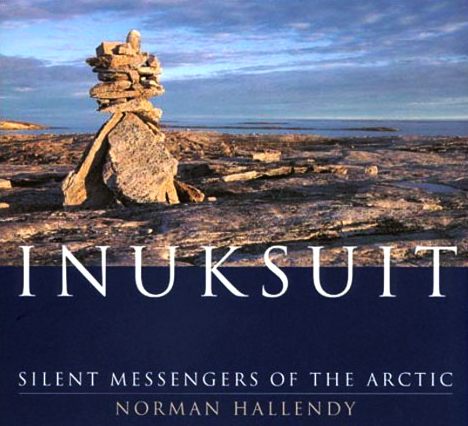 INUKSUIT : Silent Messengers of the Arctic by Norman Hallendy is published by the British Museum Press. ISBN O-7141-2549-O
Norman Hallendy is a Fellow of the Royal Canadian Geographic Society, a member of the World Archaeological Congress, a Research Associate of the Arctic Institute of North America and a Research Fellow of the Nunavut Research Institute, the Canadian Museum of Civilization and the Smithsonian Institution.
Read more from the British Museum section:
http://www.bradshawfoundation.com/british_isles_prehistory_archive/british_museum/index.php
COMMENTS