BRADSHAW FOUNDATION - LATEST NEWS
The Art of Tibet
24 Nov 2014
Visit our section on Tibet, and explore the timeless nature of 'the roof of the world'.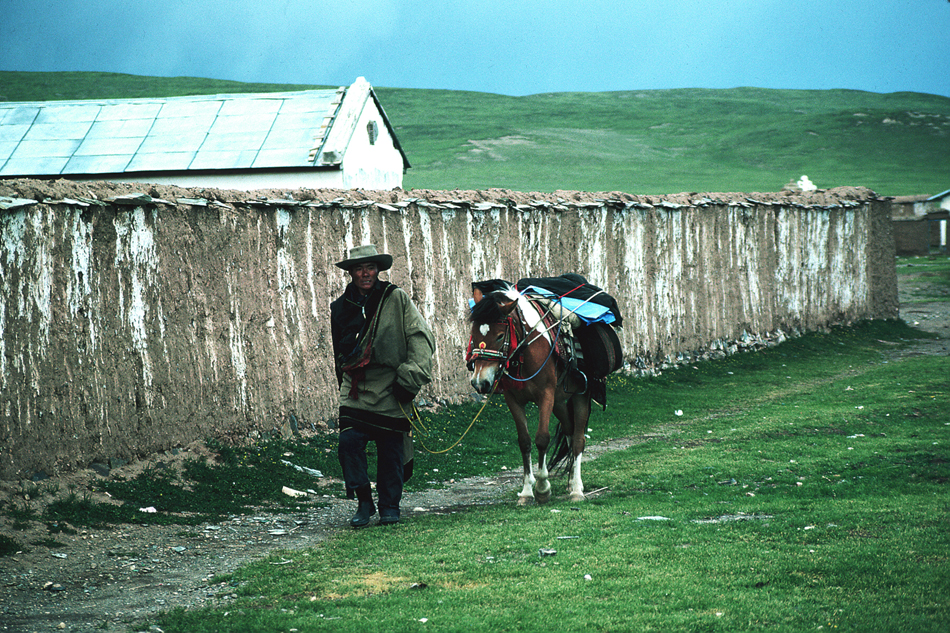 Follow Robert A. Hefner III, President of the Bradshaw Foundation, on his pictorial odyssey - Tibet: a Photographic Journey - and his discovery of rock art in caves on the edge of Lake Namtso. The lake itself is vast, and according to the Tibetans of the area, it is said that it takes 20 days on horseback to circumnavigate. As a holy place, the lake shore is heavily decorated by 'gompas', or holy Buddhist shrines, with intricately carved Buddhist mantra stones. But perhaps it is the prehistoric cave paintings that stand testament to the longevity of the sacred nature of Lake Namtso.
'The Rock Art of Lake Namtso', R.A.Hefner III, published in South Asian Studies, 6 - 1990.
Visit the Tibet section here:
http://www.bradshawfoundation.com/tibet/photographic_journey/index.php
COMMENTS