BRADSHAW FOUNDATION - LATEST NEWS
The rock art of Twyfelfontein
18 May 2017
Twyfelfontein
The World Heritage site of of /Ui- //aes
As part of the recent rock art colloquium in Namibia organised by the Getty Conservation Institute, one of the rock art sites visited was the World Heritage site of /Ui- //aes, also known as Twyfelfontein, in the Kunene Region of north-western Namibia. Here we offer a prelude of the forthcoming new section on the rock art of Namibia.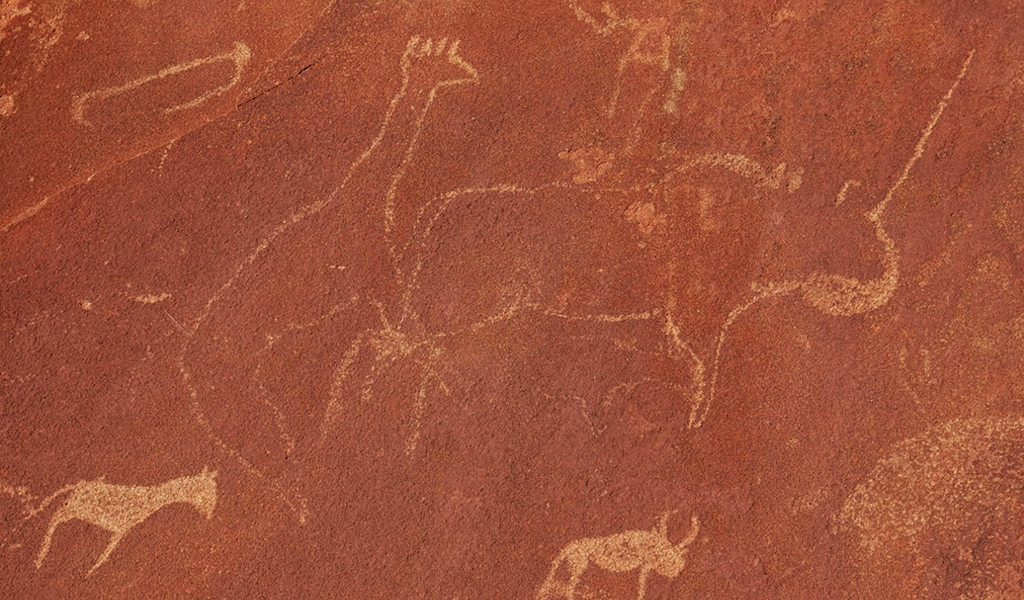 Rock art played an important role in ritual practice among southern African hunter-gatherer communities. Painting and engraving traditions developed over the last 20,000 years into a highly sophisticated way of expressing complex beliefs about the supernatural world. Paintings are generally found in rock shelters, often with archaeological evidence of human habitation. Engravings, on the other hand, are generally found in the open, without any accompanying occupational remains.
A particular feature of the rock art of Twyfelfontein is its integration with the surroundings - with the landscape. The artists deliberately placed their art at significant points on the terrain. Some are in cracks or fissures which served as entry points to the supernatural world. Others are in dark areas where shamans retreated to concentrate their energy. There are some engravings in high or inaccessible places. Some engravings - usually entoptic geometric engravings - are often associated with the broken edges of rock faces. The edge is integral to the image, reflecting the trance and the edge of consciousness.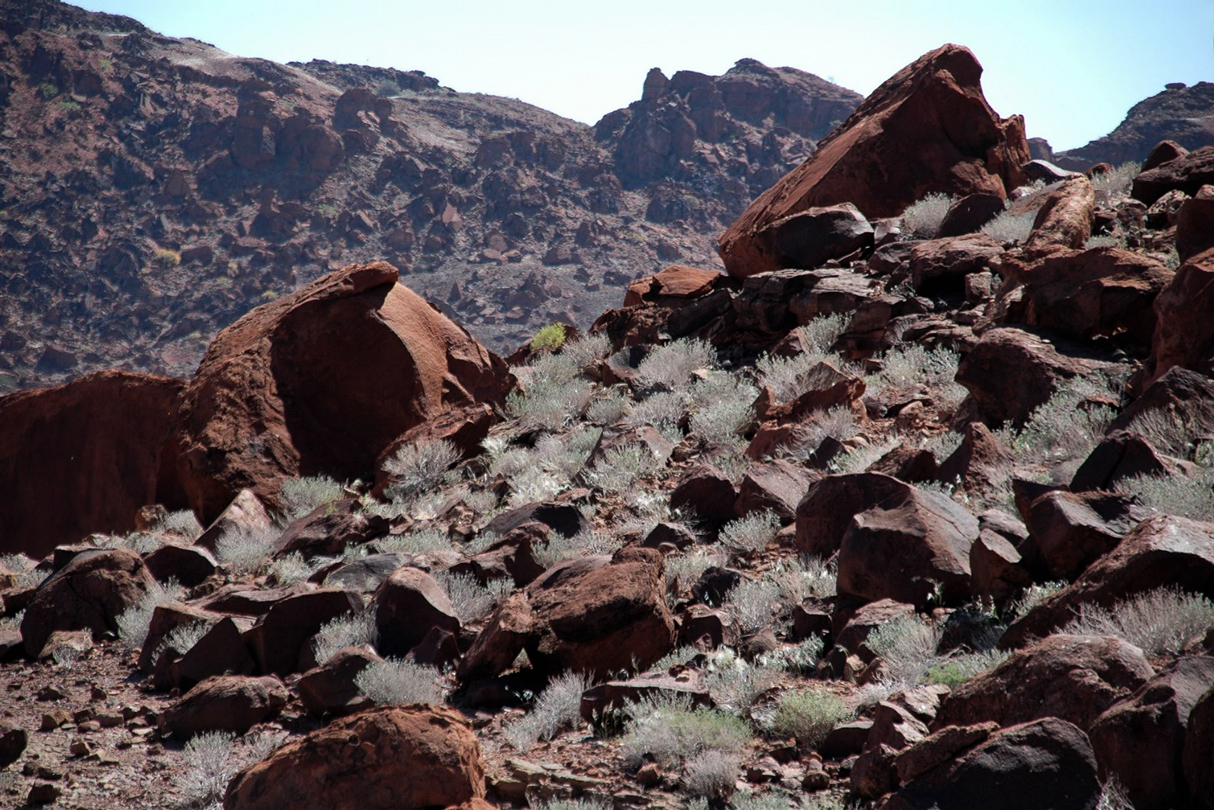 The rock art at Twyfelfontein was produced during the dry season of the year, when the shortage of water and food forced people to congregate near the spring. This was a time of intense ritual activity. Rituals helped to strengthen the values and cohesion of the group: they were performed during initiation into adulthood, to heal the sick, to ensure successful hunting, and to make rain. The ritual traditions represented in the rock art of Twyfelfontein saw their greatest flowering during the last 5,000 years; a period of increasing aridity during which hunter-gatherer communitiesdeveloped and perfected a wide range of economic survival strategies.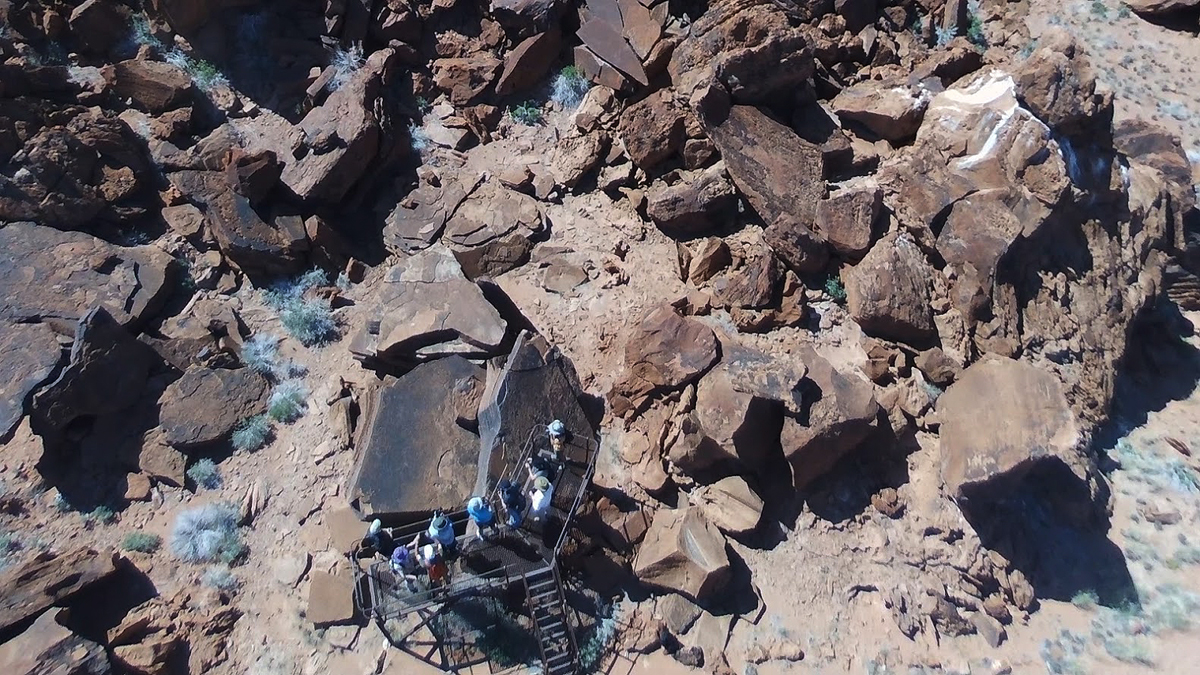 Rock art panels at Twyfelfontein are both carefully presented and protected. Image: Noel Hidalgo Tan.
The artists: the rock art was the preserve of the medicine people, or shamans, and had 2 functions: as a means to enter the supernatural world - the spirit world - and to record the shaman's experiences in that world.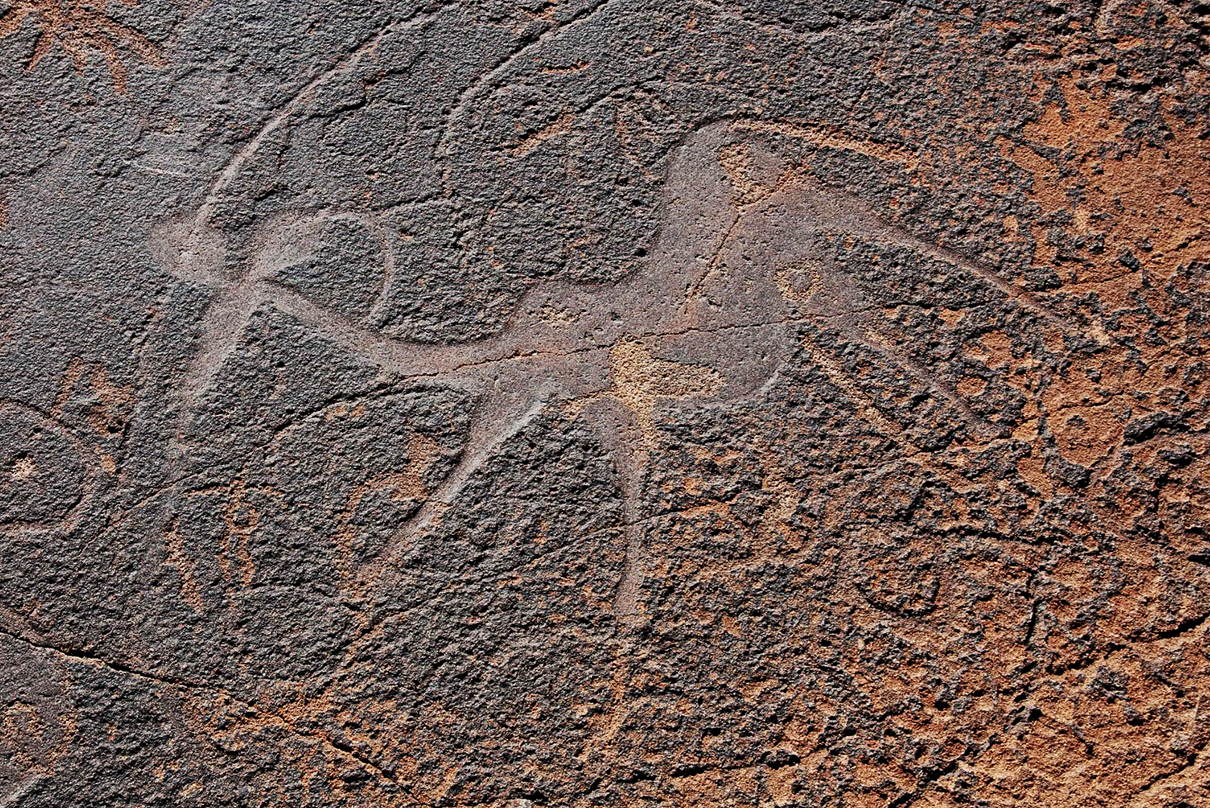 The Dancing Kudu engraving.
Multiple meanings: each and every feature of an engraving is deliberate and holds a specific meaning. Sometimes the meaning is difficult to establish directly, but often an informed guess is possible. The 'Dancing Kudu' (above) shows a pregnant female. Kudu were valued as potent symbols of fertility and this may explain the choice of a kudu cow for the image.
Visit the African Rock Art Archive:
http://www.bradshawfoundation.com/africa/index.php
Read more about the Getty Conservation Institute rock art colloquium in Namibia 2017:
http://www.bradshawfoundation.com/news/rock_art.php?id=Rock-Art-of-Namibia
COMMENTS