BRADSHAW FOUNDATION - LATEST NEWS
Discovery of life size camel reliefs in Saudi Arabia
03 Mar 2018
An article by Ruth Schuster on haaretz.com - 2,000-year-old Life-size Camel Art Found in Heart of Saudi Arabian Desert - reports on the numerous life-sized stone sculptures and reliefs of camels found in northern Saudi Arabia.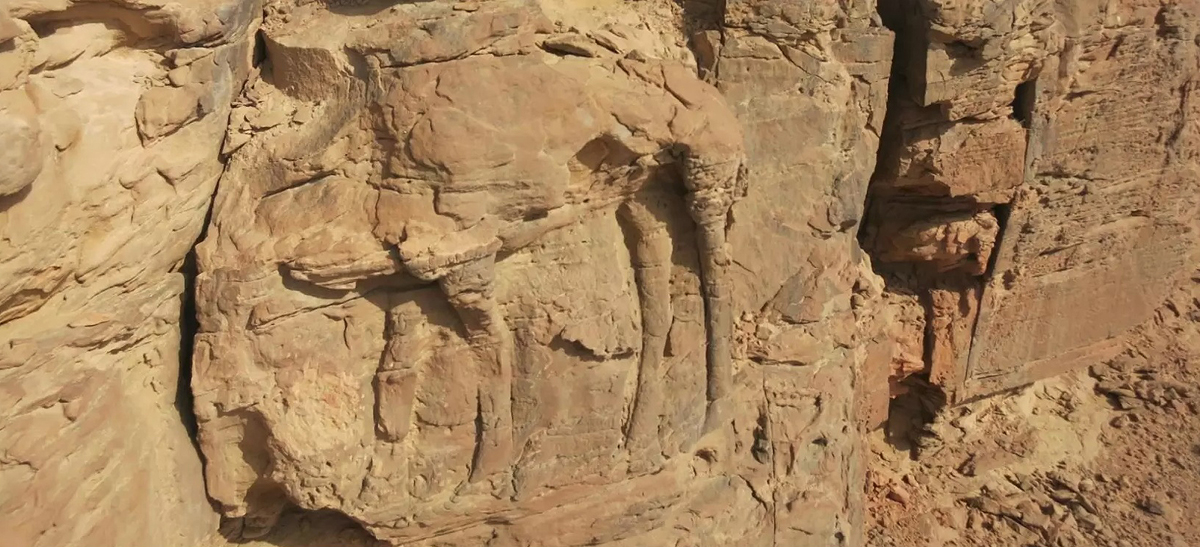 High relief of standing dromedary. Image: Al Jawf, Saudi Arabia CNRS / MADAJ / R. Schwerdtner.
While camelid art has existed in the region going back millennia, nothing quite like this has been found before. Theories include veneration, boundary marker or perhaps, a very long tradition of camel appreciation.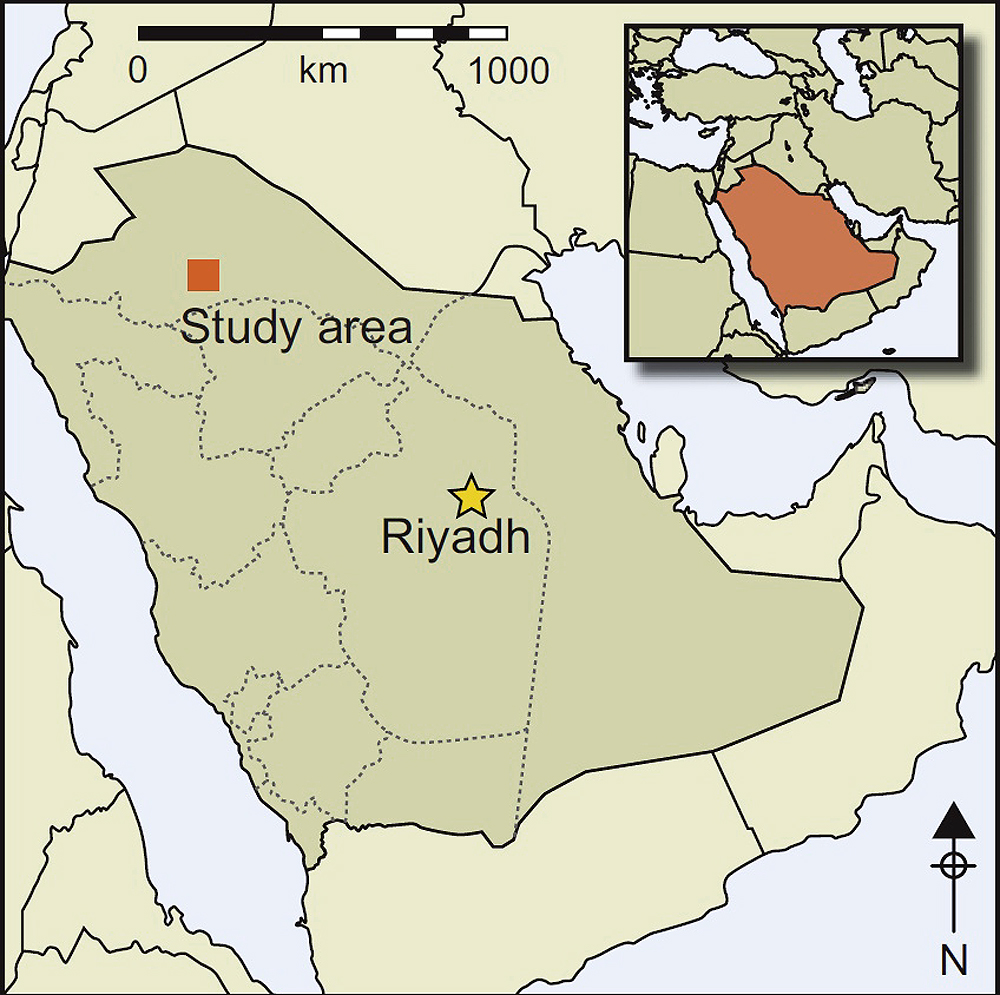 The 'Camel Site' in Al Jawf, northwest Saudi Arabia. Image: SIFAP, DaJ, G. Charloux.
Article continues below
The sculptures have been tentatively dated at roughly 2,000 years old, according to a collaboration between the French National Center for Scientific Research and the Saudi Commission for Tourism and National Heritage, as reported recently in the Cambridge journal of Antiquity.
Discovery of life size camel reliefs in Saudi Arabiahttps://t.co/3Bb5w5J03v #Saudi #archaeology #RockArt pic.twitter.com/PnLrHu0I4l

— Bradshaw Foundation (@BradshawFND) March 3, 2018
Relief carvings of two dromedaries in single file on Spur C at Camel Site, Al Jawf, Saudi Arabia. Image: CNRS, MADAJ, R. Schwerdtner.
Archaeologists studying the 'Camel Site' in Al Jawf, a province in northwest Saudi Arabia near Jordan, suggest the sculptures are a facet of a broader Arabian tradition that was probably influenced by the Parthians (ancient Iranians) and nomadic Nabateans from preceding centuries.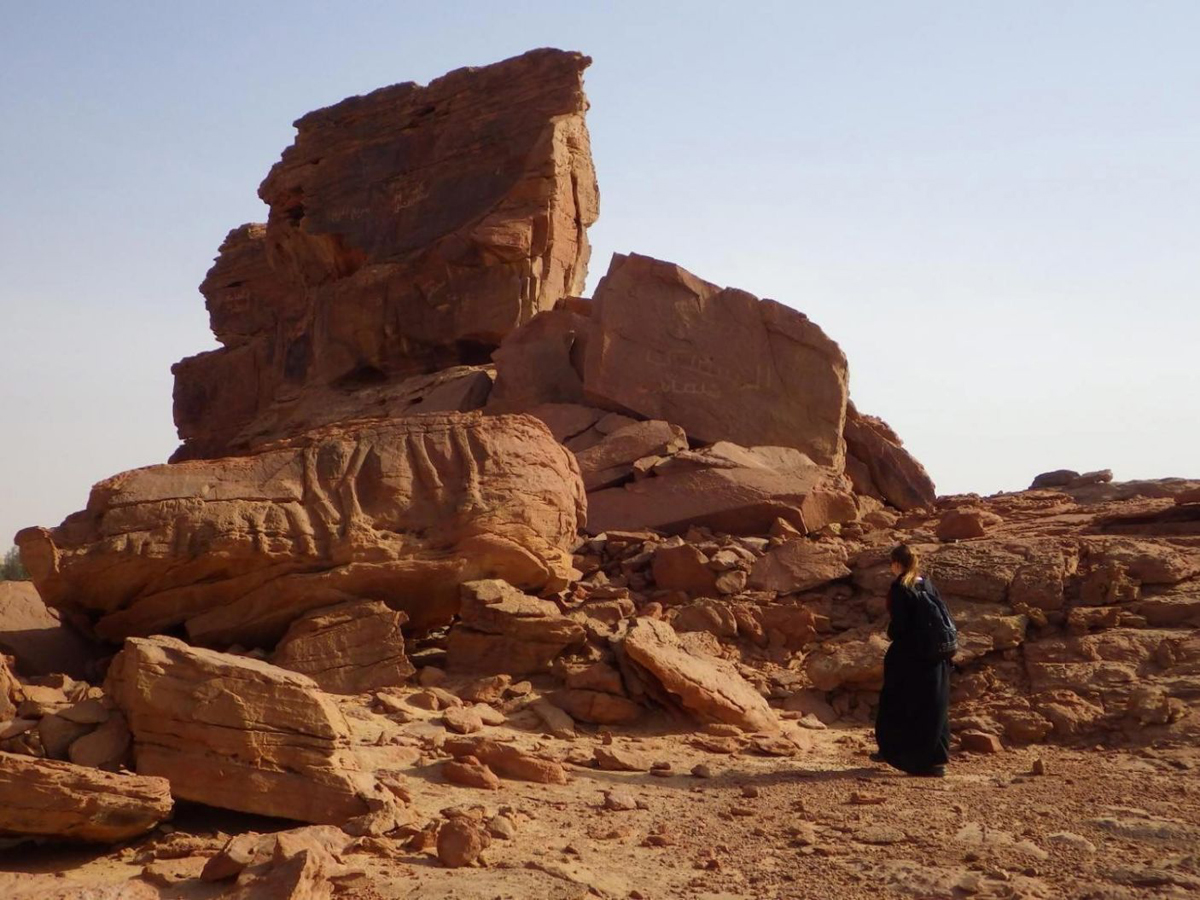 Relief of two dromedaries - calf following adult (legs alone visible). Image: Al Jawf, Saudi Arabia. CNRS, MADAJ, G, Charloux.
Ancient rock reliefs are not rare in the Near East, ranging from Turkey to Mesopotamia. Israel's Negev Desert has numerous examples. But they are rare in Saudi Arabia. Rock art in Saudi Arabia generally consists of hunting scenes, geometric forms and animals, but no known life-size sculptures of camels such as these.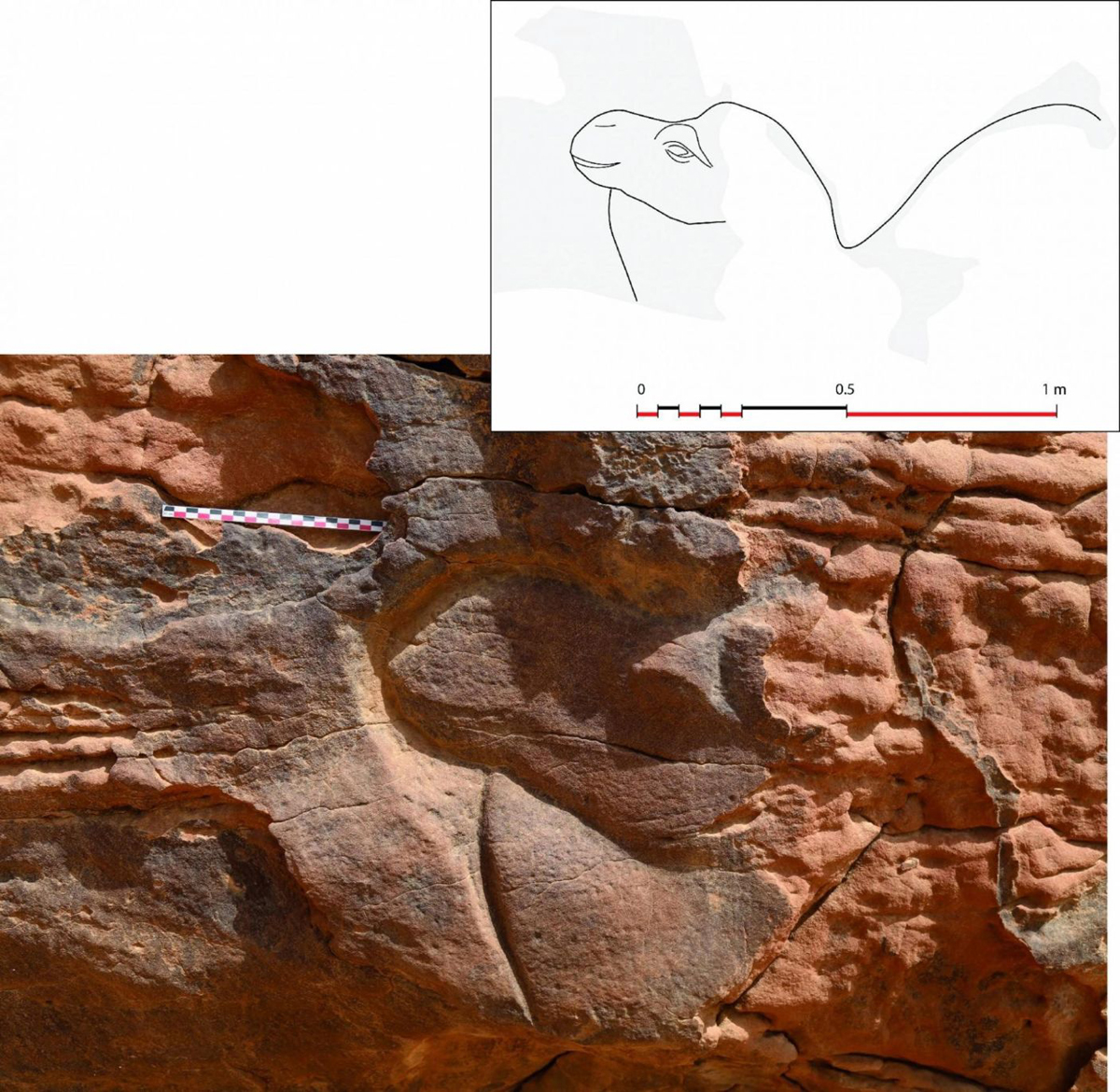 Bas-relief of dromedary head. Image: Antiquity - CNRS, MADAJ, C. Poliakoff. Drawing by Dr. Guillaume Charloux.
The archaeologists, led by Dr. Guillaume Charloux of the French National Center for Scientific Research (CNRS), with Hussain al-Khalifah, Thamer al-Malki, and Romain Mensan, state that this rarity has impeded the understanding of the function and socio-cultural context of the art. Furthermore, no associated artifacts were found at the Camel Site providing clues about the art's origin.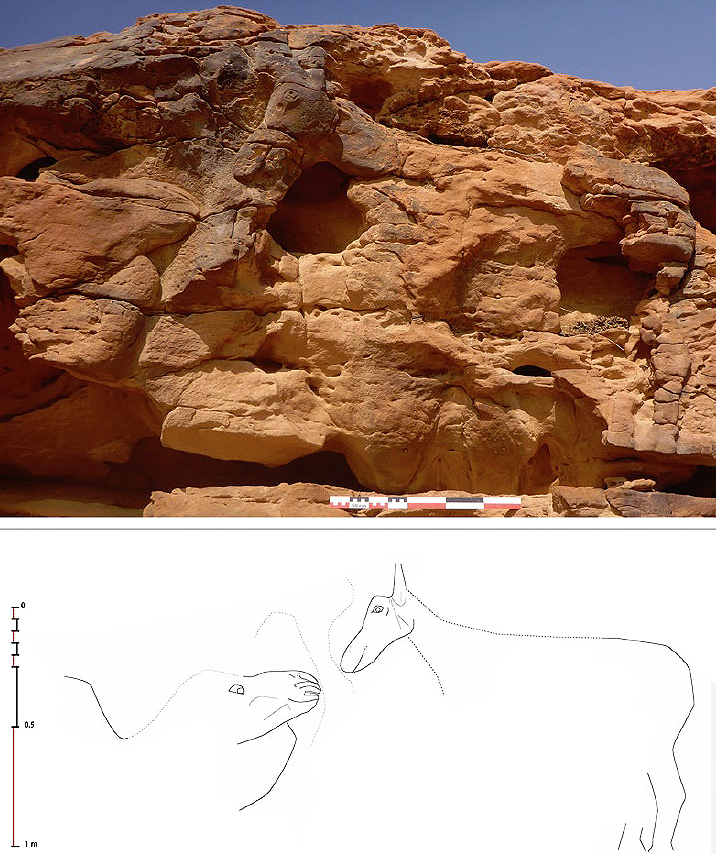 Relief depicting recumbent dromedary raising head towards an equid, possibly a donkey or mule. Image: Antiquity, CNRS, MADAJ, G. Charloux.
For all the art, the Camel Site seems not to have been inhabited. The area has not attracted permanent human settlement. This is a testimony to its importance for surrounding populations.
The site may have been a place of veneration for generations, or it may have been a boundary marker., or perhaps a rest stop for caravans.
The sculptures were carved on three rocky spurs, on 12 panels. There are at least 11 camels, some are shown alone, some in trains and some meeting other animals. All are carved in proportion. Some of the sculptures would have required scaffolding or a system of ropes.
The team point out that Al Jawf's Camel Site is on a privately owned property and has been damaged by modern construction works.
Visit the Rock Art of Saudi Arabia Archive:
http://www.bradshawfoundation.com/middle_east/saudi_arabia_rock_art/index.php
Read the full article:
https://www.haaretz.com/archaeology/MAGAZINE-2-000-year-old-life-size-camel-art-found-in-heart-of-saudi-arabian-des-1.5812024?mc_cid=34623d94ce&mc_eid=fdda3fbc03
COMMENTS