BRADSHAW FOUNDATION - LATEST NEWS
Archaeologists rescued in northern Nigeria
27 Feb 2017
An article on the guardian.com from Associated Press in Kaduna - Kidnapped German archaeologists freed in northern Nigeria - reports on the rescue by security forces of archaeologists Peter Bruenig and Johannes Behringer following their capture at gunpoint in Kaduna state on Wednesday.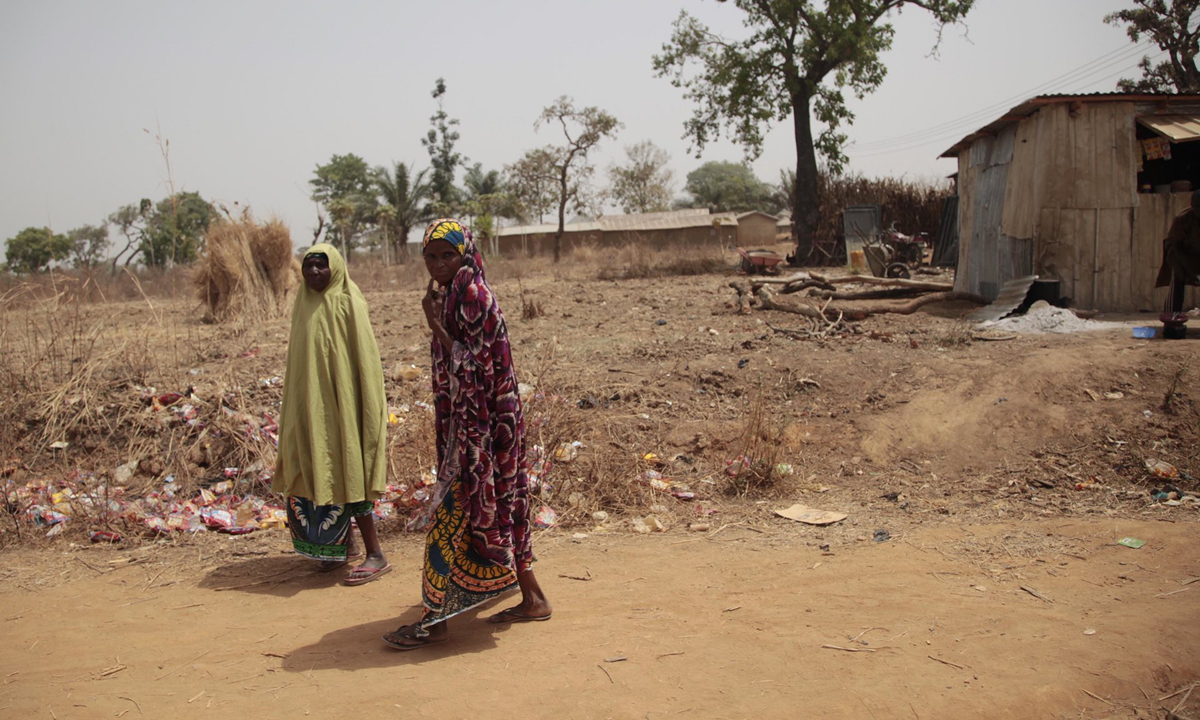 Two women walk past the archaeological excavation site where gunmen abducted German archaeologists near Janjala village. Image: Lekan Oyekanmi/AP
The two German archaeologists had been kidnapped by gunmen at a remote dig site. They were at the German embassy in Abuja on Sunday, and were doing well considering the circumstances, according to the German foreign ministry.
Archaeologists rescued in northern Nigeria https://t.co/2g91phrTFE pic.twitter.com/ZmOzbeY5GY

— Bradshaw Foundation (@BradshawFND) February 27, 2017
Security at the dig site where Peter Breunig and Johannes Behringer were kidnapped. Image: Lekan Oyekanmi/AP
Nasir Ahmad El-Rufai, the governor of northern Kaduna state, commended the security agencies for their efforts in securing the release of the Germans. Gunmen had been demanding a ransom of 60 million naira (about £150,000) for the release of Professor Peter Breunig, and his assistant, Johannes Behringer, who were abducted at gunpoint on Wednesday and walked into the bush from an archaeological dig near Janjala village in Kaduna state.
Breunig, 65, and Behringer, in his 20s, are part of a four-person team from Frankfurt's Goethe University. The other two members, women, were not touched by the kidnappers. The Germans were collaborating with Nigeria's national commission for museum and monuments to recover relics of the Nok culture. The early iron-age people, considered the earliest ancient civilisation of the west African region that is now Nigeria, are famous for their terracotta sculptures.
African Rock Art Archive:
COMMENTS