WORLD MONUMENTS WATCH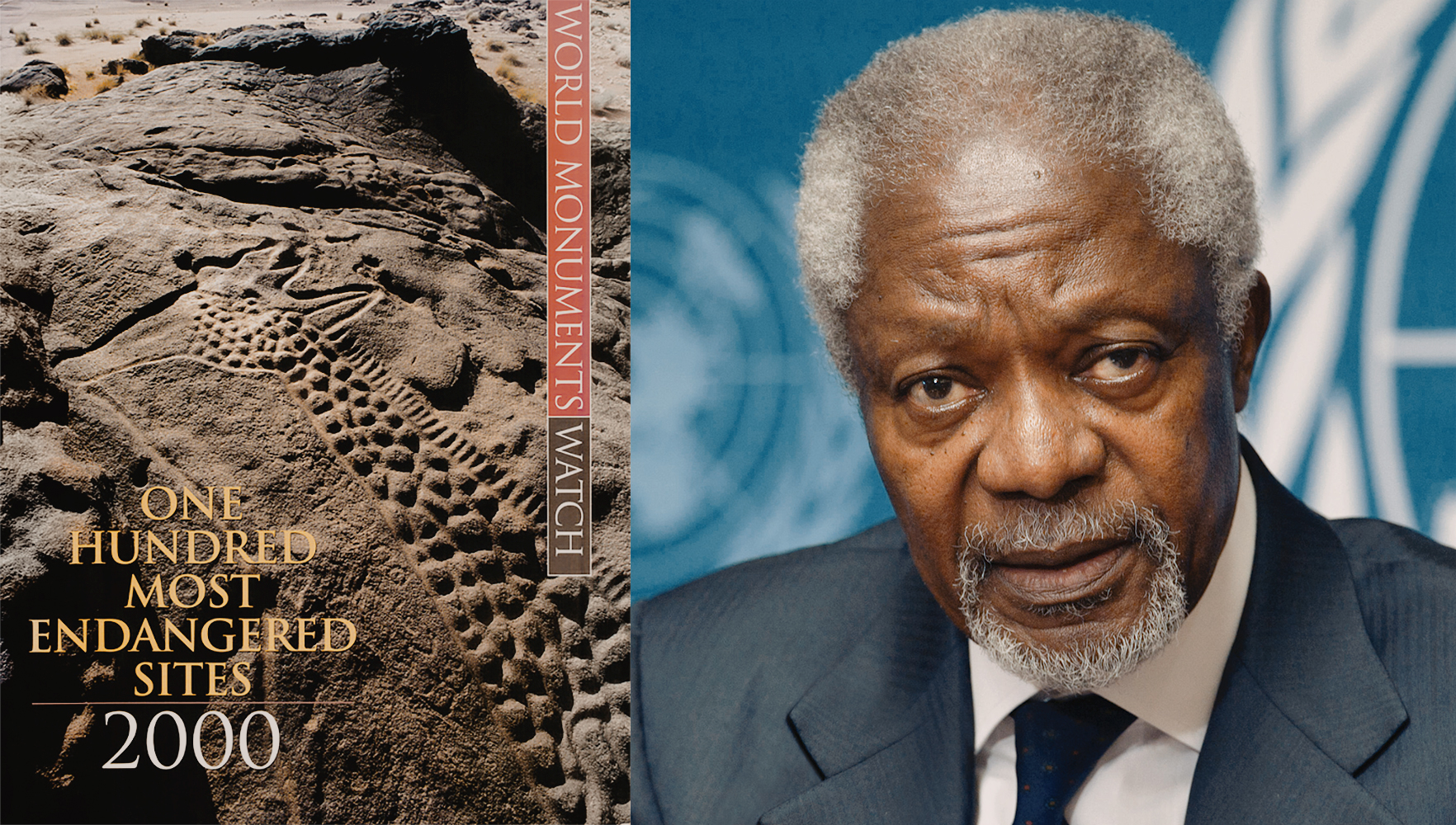 Although much focus was on the giraffe carvings, they are in fact just a part of what Dabous holds. A later archaeological survey carried out by the
Bradshaw Foundation
and led by
Jean Clottes
revealed over 800 hundred hundred smaller yet no less significant carvings on the outcrop. Lessons from Dabous pose the obvious question: what else is waiting to be discovered? What mysterious secrets lie hidden in the Sahara?
In 2000 the giraffe carvings of Niger in
Africa
were declared one of the the hundred most endangered sites by the World Monuments Watch, and featured on the cover of a publication listing sites in danger around the world. The giraffe carvings had suffered the consequences of both voluntary and involuntary human degradation. The petroglyphs were in danger of being damaged by trampling, degraded by grafitti, and fragments being stolen.
This preservation project involved making a mould of the carvings, from which a limited edition of aluminium casts were produced. The first edition cast was gifted to the town of Agadez in Niger, near the archaeological site, in order to draw attention to the importance of the rock art of the country and the need for its protection.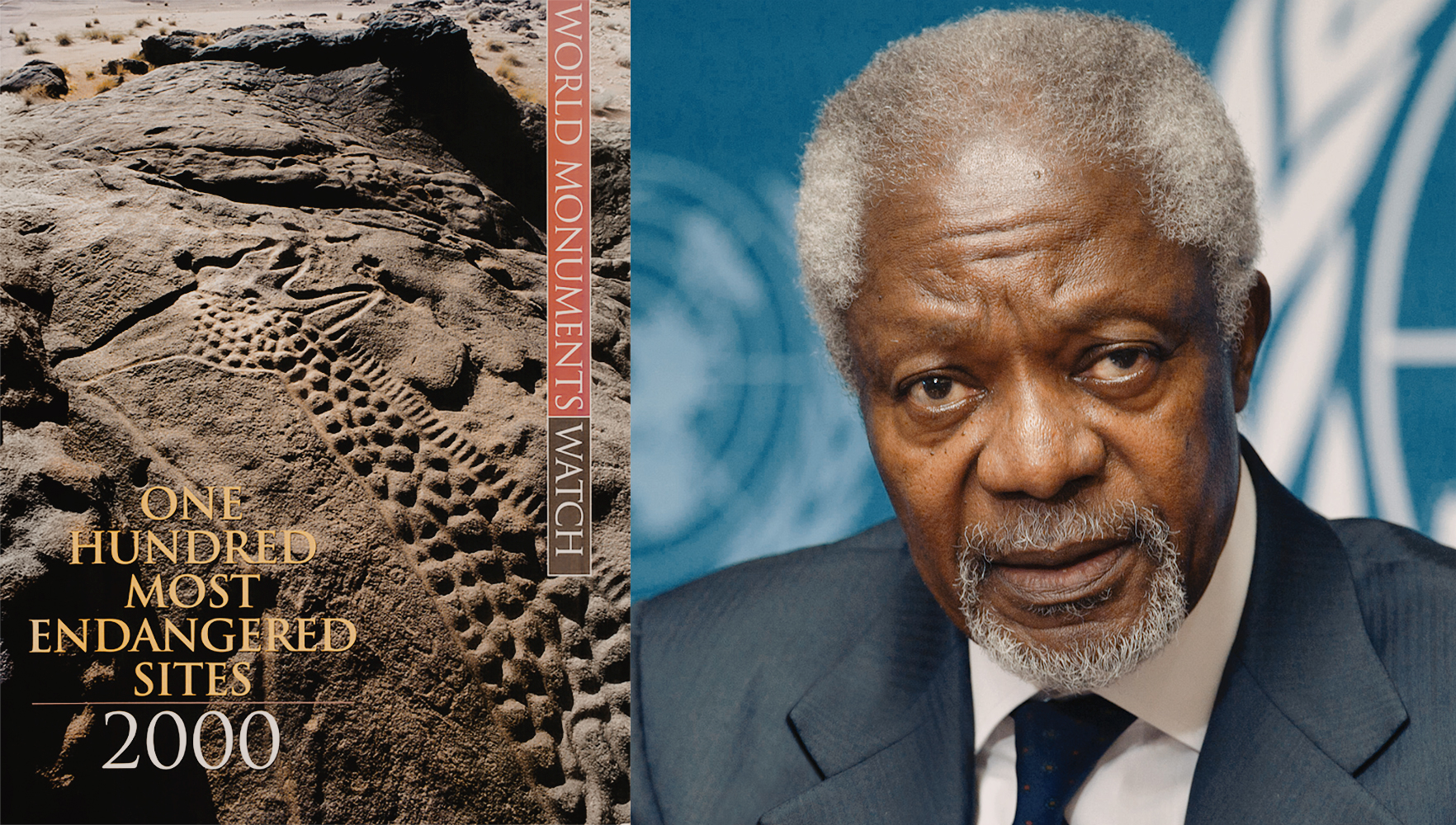 A cast of the head of the male giraffe from the Dabous carvings was donated by the Bradshaw Foundation to the
Yinchuan World Rock Art Museum of the People's Republic of China
. Located in Helankou, near Yinchuan, the capital of Ningxia Hui Autonomous Region, the museum nestles at the feet of the spectacular Helan Mountains, famous for its ancient rock carvings.
The timing of the Field Trip to Helankou was chosen to coincide with the 2010 Third Annual Rock Art Festival & Seminar, held at the Yinchuan Museum and the Northern Nationalities University in Yinchuan. The opening speeches were followed by the exchange of gifts – the Dabous cast and the petroglyph rubbing of the Helankou 'Sun God' - between the Foundation & the Museum.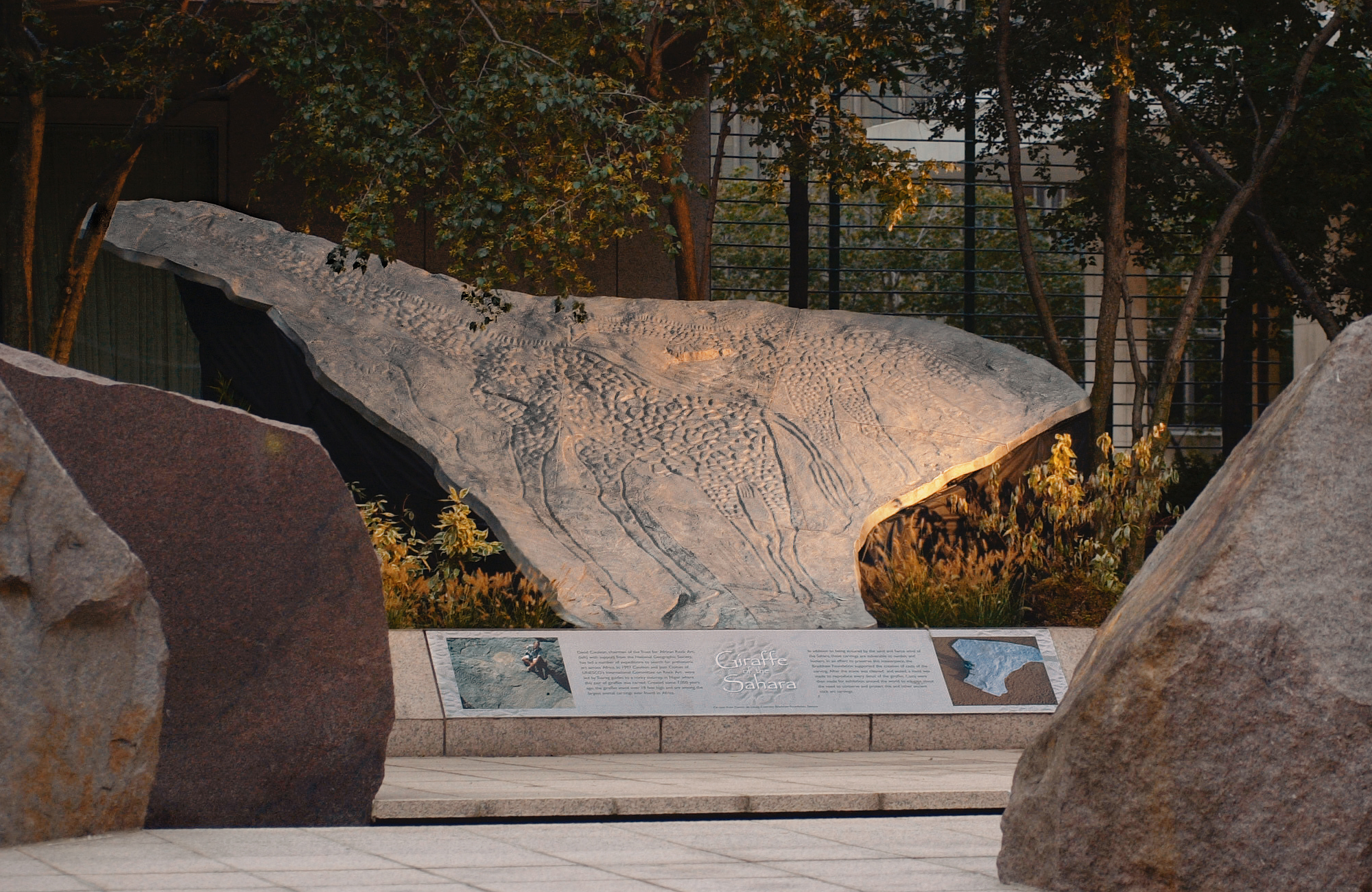 →
Dabous Giraffe Index
Like us on Facebook & Follow us on Twitter to receive news & updates
: