Easter Island - The Statues and Rock Art of Rapa Nui
Rapa Nui, or Easter Island as it was to become known, is the Polynesian island found in the south east Pacific Ocean. Although famous for the large monumental Moai statues which adorn Easter Island, Rapa Nui is also home to extensive rock art carvings and paintings with unique motifs.
Easter Island presents us with a model of the human spirit. The initial endeavour of migration and protohistoric ocean voyaging is remarkable in itself. The urge to explore and colonise has taken a small group of people to one of the remotest parts of the world, but one which they came to refer to as the 'navel of the world'. The model demonstrates the ability to establish a religious framework which binded the society. However, the artistic endeavours on Easter Island infact throw light on the changing socio-economic conditions and on the changing balance of power.
Moreover, this same model reveals another facet of the human spirit - greed, for a consumer society to be blinded by a given situation, and to practice rituals at the expense of its resources.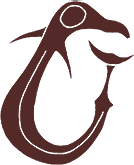 The sequence of events on Easter Island occurred over centuries, but there appears to be a critical period of 27 years - between 1837 when the Moai statues were standing, and 1864 when they had all been pulled down. As to why this happened, we can only speculate, but clearly there are lessons to be learnt. We are fortunate that Easter Island has survived its turbulent history, the extraordinary details of which can be viewed in our section
Sentinels in Stone - The Rise & Fall of Easter Island's Culture
, leaving us with a small but healthy culture which is home to some of the world's most original and intriguing art.
In 1995 the Chairman of the Bradshaw Foundation, Damon de Laszlo, and John Robinson, joined
Doctor Georgia Lee
on Easter Island to witness the surviving culture of Rapa Nui, in the remarkable setting of its powerful landscape and artistic legacy. During the first week of February every year the residents of Rapa Nui celebrate this culture with traditional dances, costumes and competitions.
| | |
| --- | --- |
| | Easter Island Photographs |
| | | | | |
| --- | --- | --- | --- | --- |
| | | | | |
| 'Pukao' Red Hats or Topknots | | Easter Island Landscape | | Ahu Ceremonial Shrine |
| | | | | |
| --- | --- | --- | --- | --- |
| | | | | |
| Tahai Ceremonial Site | | Carved backs of the Moai | | Ahu Tongariki |
| | | | | |
| --- | --- | --- | --- | --- |
| | | | | |
| Rano Kau Crater | | Islet of Motu Nui | | Hillside at Rano Kau |
| | | | | |
| --- | --- | --- | --- | --- |
| | | | | |
| Ana Kai Tangata | | Anakena | | Ahu Akiva |
→
Easter Island Introduction
→
Sentinels in Stone - Rise & Fall of Easter Island's Culture
| Page |
1
|
2
|
3
|
→
The Rock Art of Easter Island
→
The Birdman Cult / Motif of Easter Island
→
Sea & Marine Creatures in Easter Island Rock Art
→
Designs & Motifs of Easter Island's Rock Petroglyph Carvings
→
Dr Georgia Lee - Publications on Easter Island
→
Moai Location Map & Islanders
→
Contemporary Easter Island Art
→
Easter Island Glossary
→
Easter Island Conclusion