PALAEOLITHIC CAVE PAINTINGS OF THE NIAUX CAVE IN FRANCE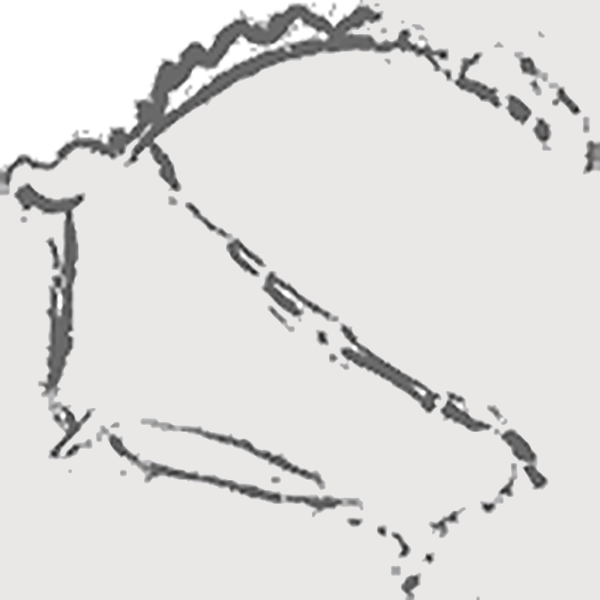 Niaux Cave is located in the
northern foothills of the Pyrenees
, just south of the
French town of Foix
. Niaux Cave is one of many in this region, and is one of Europe's most impressive Palaeolithic rock art galleries of cave paintings. Its massive
cave entrance
is set high up in the mountainside above the Ariege River that runs through the Tarascon basin, characterised by its compact, steep-sided valleys. This topography creates a warmer micro-climate than that of the rolling landscape to the north, just as it would have at the end of the last great ice age, enticing and sheltering both animals and hunter-gatherers alike.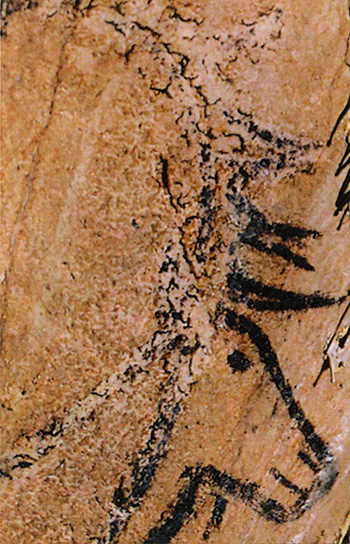 Niaux Cave has been visited since the 17th century - as shown by the graffiti, dated as early as 1602. The curiosity continued in to Victorian times when considerable plundering of its stalagmites took place. It was not until 1906, once the cave paintings in the main chamber of the cave -
Salon Noir
- were acknowledged as prehistoric, that the preservation of the cave and the study of the paintings began. Now, through radiocarbon dating of the charcoal, we know the rock art is at least 14,000 years old.
In June 2006, to celebrate the cave's centenary year, the Bradshaw Foundation helped fund an unprecedented exploratory project in the
The Niaux Cave Complex
. Pascal Alard, Director of the Niaux Cave, in association with the French Ministry of Culture, and guided by the world renowned and resident archaeologist
Dr Jean Clottes
, supervised the draining of several lakes in the Niaux Cave complex, to temporarliy expose the Galerie Cartailhac - named after one of Niaux's earliest archaeologists - and the Reseau Clastres. This project would allow scientists for only the fourth time since prehistory to analyse the inaccessible parts of the cave and its contents, and a selection of the general public, to access those deep galleries for the first time ever.
NIAUX CAVE ART - iLECTURE DOCUMENTARY FILM
NIAUX CAVE PAINTINGS
→
Niaux Cave Index
→
France Rock Art Archive
→
Bradshaw Foundation
Like us on Facebook & Follow us on Twitter to receive news & updates
: