ROCK ART PETROGLYPHS OF CAMPECHE ISLAND

Page 3/5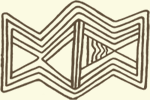 The most important rock art sites are to be found on the islands of Santa Catarina, which must mean that the Native Indians considered these places to be very sacred. The population of recent years believed that the rock art petroglyphs marked the Jesuit's hiding places for their gold, so they were constantly destroyed with dynamite by treasure seekers.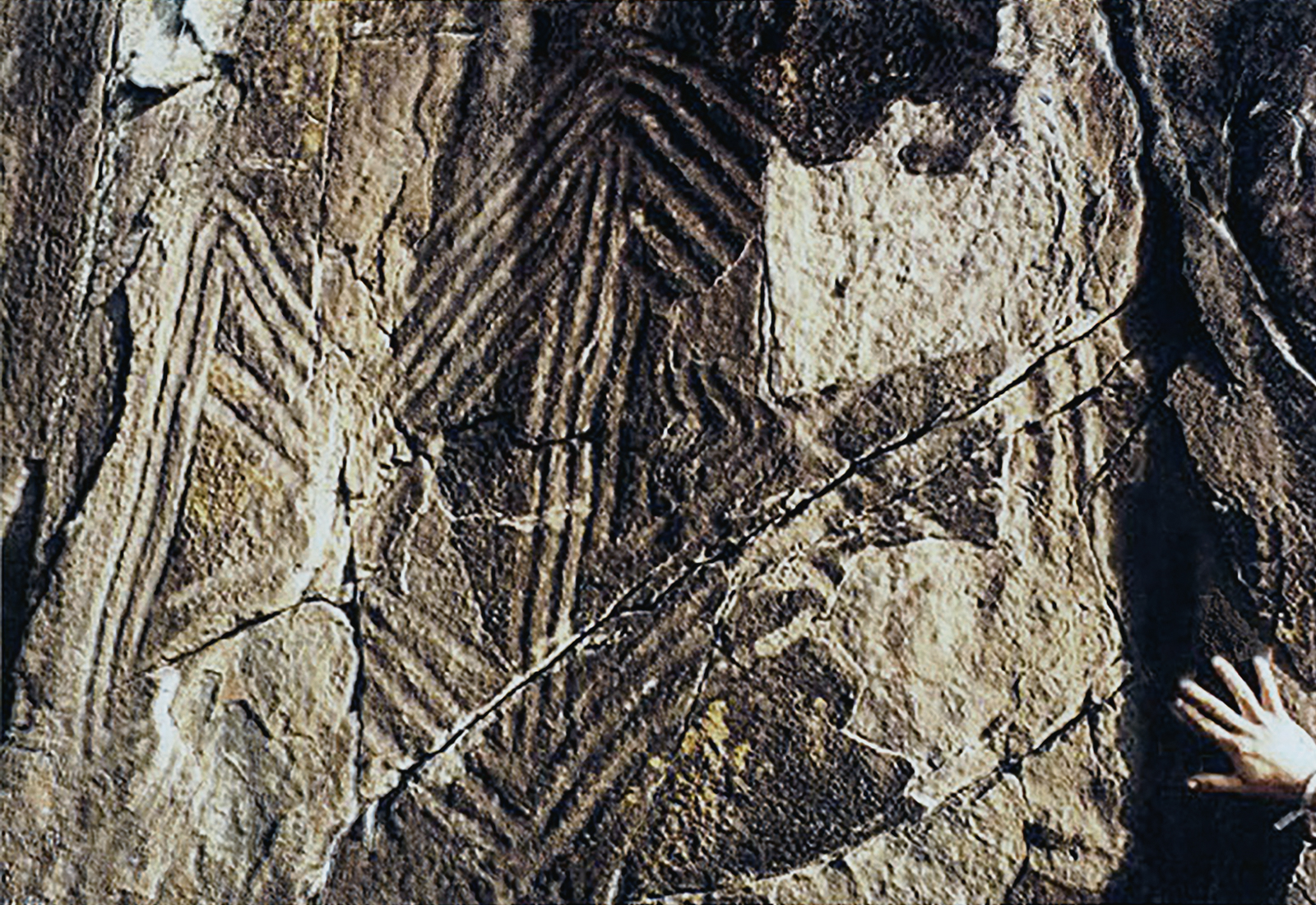 On the east side of the island facing the Atlantic Ocean there is a giant panel of petroglyphs on the cliff walls. From the beach Keler Lucas lead me east up the path that crossed the island's saddle to the top of a cliff, from where we descended by a goat track to the shoreline of gigantic pink granite boulders. We climbed a 30 feet high cliff to reach an 8 foot wide platform whose back wall was covered by the most wonderful Geometric Petroglyphs. On the left of the panel was a giant 5 foot high mask.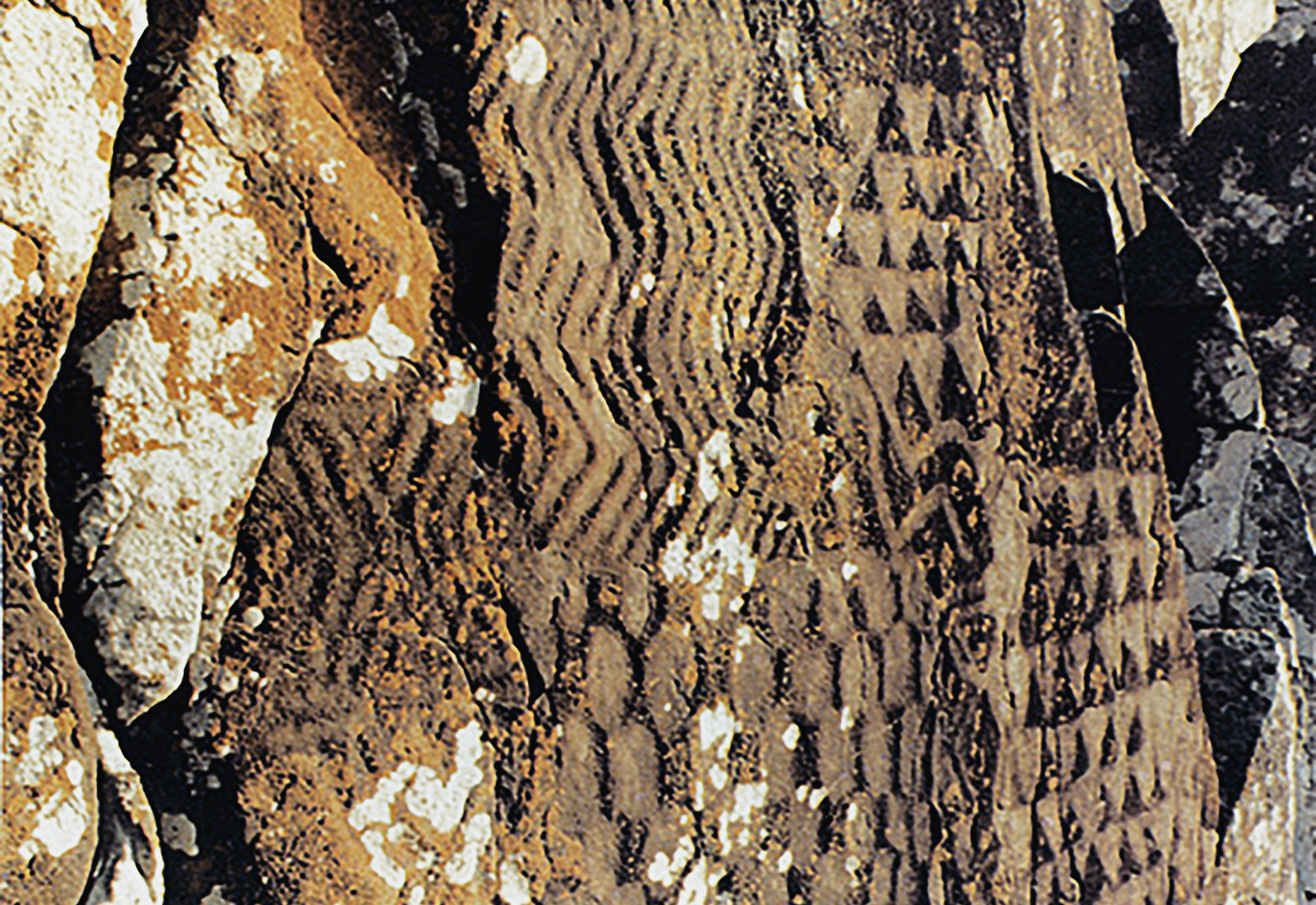 The panel has about 60 perfect hexagons, each about 5 inches across and stacked together like a honeycomb. On the right are a similar number of 5 inch high equilateral triangles in horizontal sawtooth lines. Above the hexagons are more sawtooth triangles and to the left of them is 4 foot high panel of vertical wavy lines. On the platform beneath the Hexagon and Mask panel are two more petroglyph panels, one of checkered dots the other a net design (below).
Like us on Facebook & Follow us on Twitter to receive news & updates
:
→
Santa Catarina Rock Art
→
South America Rock Art Archive
→
Bradshaw Foundation Homepage