ROCK ART PETROGLYPHS OF CAMPECHE ISLAND

Page 2/5
All that remains of the Native Indians of Santa Catarina is their amazingly sophisticated Art, which takes the form of Geometrical Petroglyphs. To bring this Art to the attention of the World, the Bradshaw Foundation visited the island to meet Keler Lucas, and have since created this Website using his photographs. For the last 20 years Keler Lucas researched this Art form, and become the leading expert on the subject, and published a book entitled "
Arte Rupestre em Santa Catarina
".
Off the east coast of the Island of Santa Catarina, floating like ships in the Atlantic Ocean, are several tiny islands. We were to visit three islands, Campeche, Arvorado, and Coral. On these three islands are found many panels of quite amazing Geometrical Petroglyphs. On Campeche alone there are over 130 known panels around the coast while others, yet to be discovered, surely hide in the island's tropical undergrowth. These islands can be reached only by fishing boat, the trip taking approximately 45 minutes.
The island is tiny, being about 800 yards long and 300 wide, and consists of two granite hills joined by a saddle. The shore is girdled with massive granite boulders except for a paradise sandy beach that stretches for 300 yards in a crescent along the middle of the west shore. The vegetation is tropical, and the island is densely covered with 15 foot high native scrub, wild fruit trees of every description, and slender palms. A spring provides visitors with drinking water. On the south end of the sandy beach is a large basalt rock some 10x5 feet in size, which is covered with what are called Grinding Circles.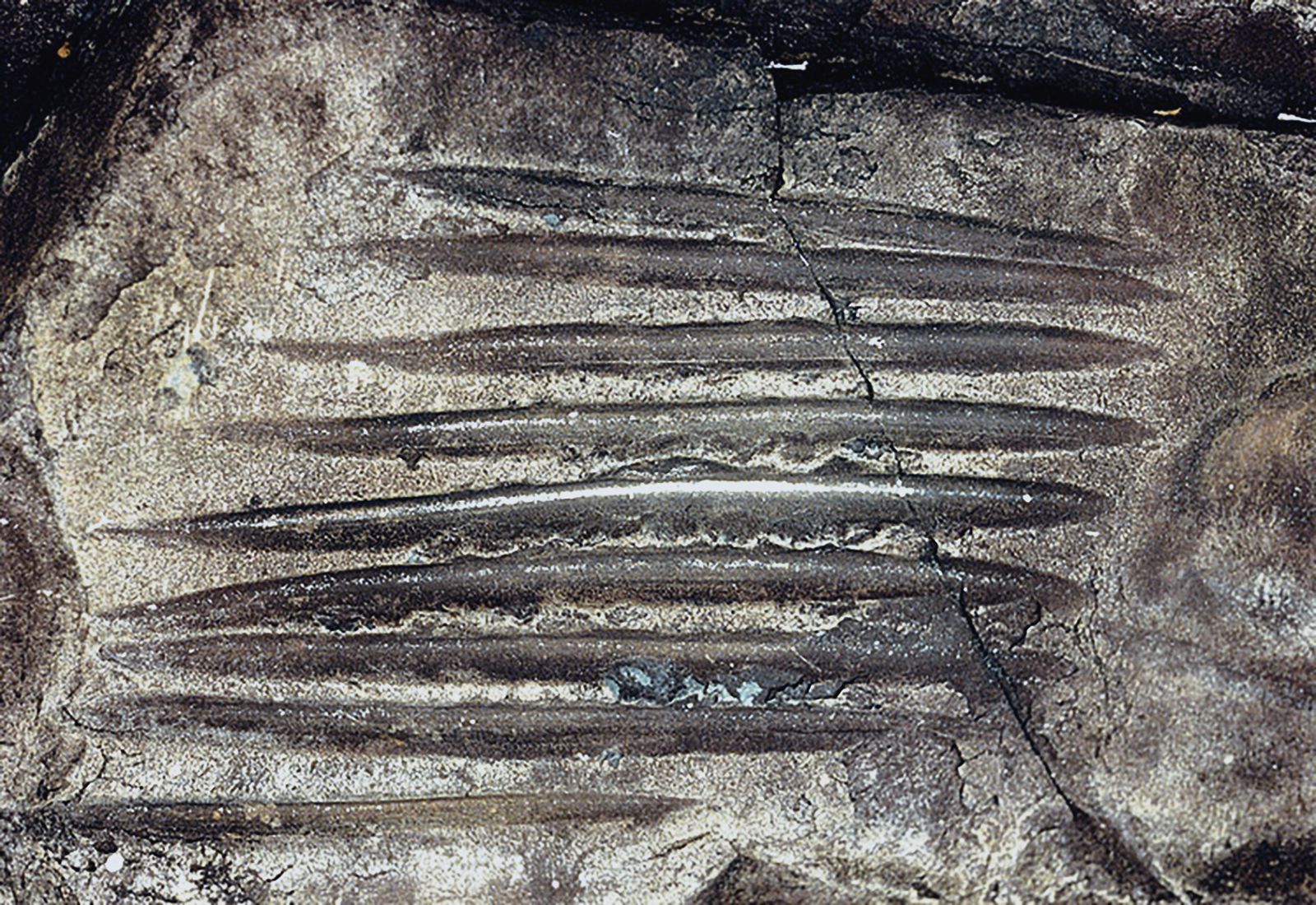 No one knows what was prepared in these 1 foot diameter circles that have a slightly convex centre. Was it food, fish hooks, or ornaments? These circles are found all along the coast of Brazil, and are even found on the Caribbean Islands. The grinding circles are usually found in the black basalt rock intrusions, but can be also discovered on the pink granite rocks of the coast line. Also found are grooves which are either in parallel groups or sometimes arranged in bizarre shaped faces.
Unlike the Circles and Groves, the Geometrical Petroglyphs are only found on about 100 miles of coast line north and south of the island of Santa Catarina. Many of the sites on the mainland have been destroyed, although some very important one, like those at Santinho, have been preserved by caring citizens running commercial enterprises.
Like us on Facebook & Follow us on Twitter to receive news & updates
:
→
Santa Catarina Rock Art
→
South America Rock Art Archive
→
Bradshaw Foundation Homepage