The Bolivian Rock Art Research Society

Page 2/8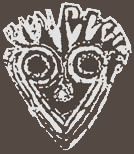 Rock art research in Bolivia is still in its initial stages, if we consider the lack of an exact chronology and the lack of intensive investigations in many regions. There is very limited state funding for investigations of the country's rich archaeological heritage, so it is left to a private scientific institution, Sociedad de Investigacion del Arte Rupestre de Bolivia (SIARB) to register, record and publish rock art sites. SIARB was founded in 1987. The society numbers some 150 members in Bolivia as well as world-wide.
The Journal of the Sociedad
de Investigacion del Arte
Rupestre de Bolivia
It publishes a yearly journal, Boletin, and a series called Contributions to South American Rock Art Studies.
Surveys of rock art regions by SIARB have already registered approximately 1,000 rock art sites all over Bolivia, though mainly in the highlands (altiplano) and valleys. So far, few sites have been found in the tropical Amazon lowlands. Apart from rock paintings and engravings, SIARB investigators have studied cupules in several departments: Tarija, Cochabamba, and La Paz.
Concentrations of rock art sites occur in the following regions: the Dept. of Tarija and neigbouring regions, such as the San Juan de Oro river and Cinti in the south of the Dept. of Chuquisaca; the west of Chuquisaca and east of Potosí; central; the drainage area of Mizque river, Cochabamba, and neighbouring regions in west Santa Cruz; San Jose de Chiquitos highlands in central Santa Cruz; Santiago de Chiquitos highlands, Santa Cruz; east Oruro and west Cochabamba; north Oruro; lake Titicaca basin.
| | |
| --- | --- |
| | Preservation and Protection of the Rock Art of Calacala |
In 2000 Matthias Strecker, Editor of the SIARB Annual Bulletin came to England to discuss with John Robinson of the Bradshaw Foundation Geneva the project to build a viewing platform at the Calacala site.
Construction of the wooden walkway has been completed it has been designed to reach right across the whole length of the Calacala Rock Art gallery. As can be seen from the photographs below the walkway provides an extensive viewing platform of the paintings and engravings, and at the same time gives protection to the gallery as it prevents visitors climbing on the rock. Later, a vistors' centre and museum will be constructed to inform tourists not only about rock art, but also on the role of camelids (llamas, alpacas and vicuñas) in traditional Andean societies.
Like us on Facebook & Follow us on Twitter to receive news & updates
:
→
South American Rock Art Archive
→
Bradshaw Foundation