BRADSHAW FOUNDATION - LATEST NEWS
International Digital Preservation Day
30 Nov 2017
For the last 25 years the Bradshaw Foundation has been involved in the discovery and preservation of ancient rock art around the world,
presenting a digital archive for current and future generations to access.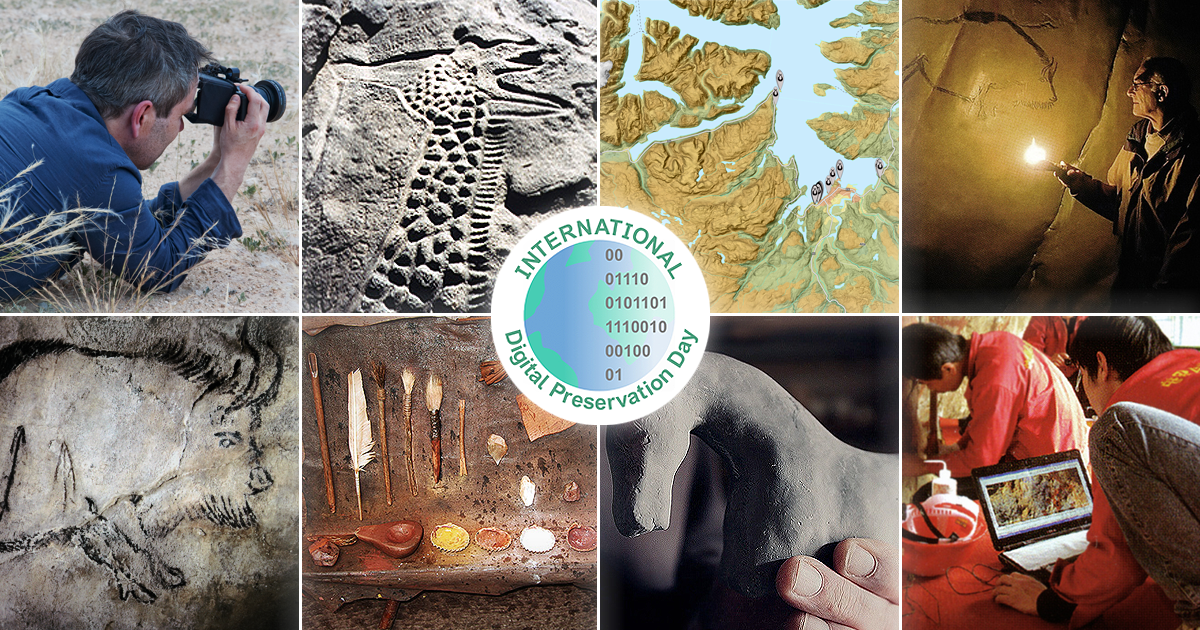 "The day to day work of the online archive of the Bradshaw Foundation encompasses many areas of the digital world, from graphic design and visual communication, to coding, filmmaking and editing, through to social media and outreach.
Using modern technology to communicate the story about humankind's earliest forms of communication, o
ur online resource is the digital culmination of a variety of activities and projects undertaken by the Foundation".
Peter Robinson – Editor
How do we tell the story about the first artistic endeavours of our ancestors? Rock art can be found on every continent and it is truly a common human cultural heritage, but not everybody has access to the art. Yes, rock art sites can be found in towns and cities, or beside a road or along a well-marked track. But there are also many, many rock art sites in remote and barren parts of the world. There are rock art sites where extreme climates deter and hinder visits. There are rock art sites in regions of political turmoil. And there are rock art sites which have been closed off for their own protection. Because of these restrictions, the field work of a few – rock art researchers, archaeologists and anthropologists, among others – can be shared by many, by means of our digital archive.
Celebrating International Digital Preservation Day #IDPD17 https://t.co/7pkN6tan4N @Sarah_DPC #dpc #digitalpreservation pic.twitter.com/duOnSWZsoF

— Bradshaw Foundation (@BradshawFND) November 30, 2017
"To me it is something wonderful to be able to use the tools we have available to us today, to help tell the story (in part) of the first communications of our ancestors and explore the meanings that rock art and cave paintings had to them in their lives - living in a very different time to our own, but still with that shared need to create art. It is a bond we share across time". Ben Dickins - Director of Art and Design
This is our digital preservation day unfolding......
COMMENTS