BRADSHAW FOUNDATION - LATEST NEWS
Palaeolithic engraved stone discovered in France
06 Jun 2019
An article on the BBC - Prehistoric stone engraved with horses found in France - reports on an engraved stone believed to be 12,000 years old which has been discovered in France.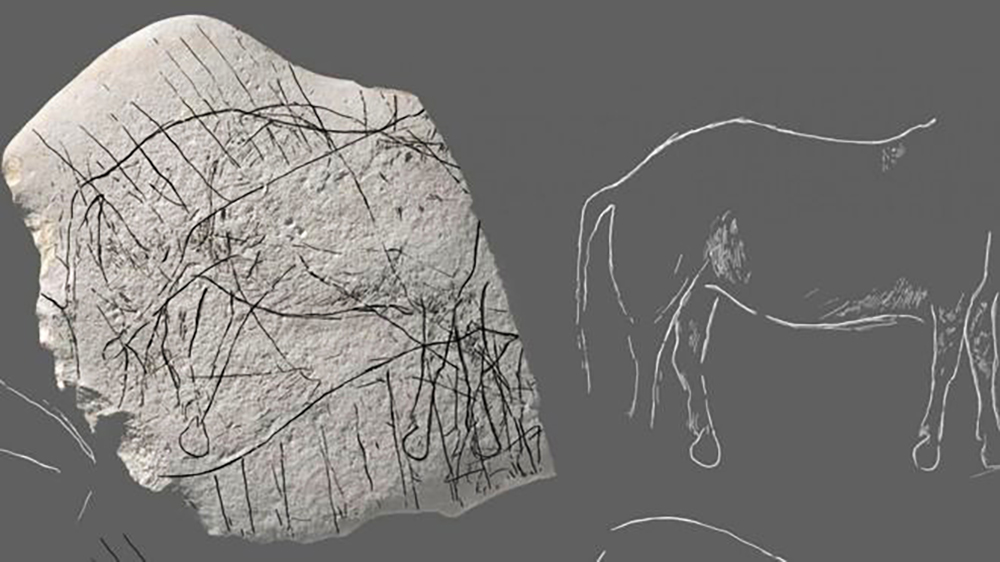 A generated image of the prehistoric sandstone plate and its engraving. Image: Denis Gliksman/Inrap.
The engravings depict what appear to be a horse, other animals and geometric motifs. The prehistoric find by archaeologists excavating a site - an ancient hunting site - in the south-western Angoulême district, north of Bordeaux, has been described as "exceptional".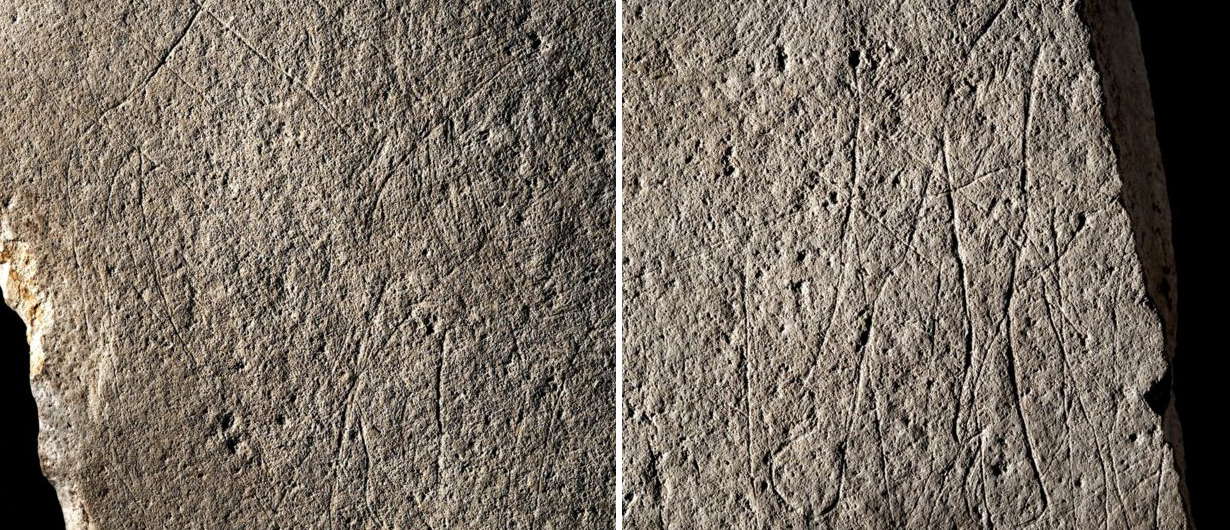 What researchers believe to be the rear of the horse (left) and the front legs of a horse (right). Image: Denis Gliksman/Inrap.
The National Archaeological Research Institute (Inrap) revealed that the markings appear on both sides of the sandstone. The Palaeolithic stone plate is roughly 25cm long, 18cm wide and 3cm thick.
Engraved stone with #Palaeolithic markings discovered in #Francehttps://t.co/peQIuOP4tv #archaeology #RockArt pic.twitter.com/gdkZSac9mx

— Bradshaw Foundation (@BradshawFND) June 6, 2019
According to the institute, the most visible engraving is a partial horse, which covers at least half of the stone's surface on one side. The other animals featured on the stone are slightly smaller, and could be another horse and a deer - which has a distinct shape to its hooves.
Other items unearthed at the site in Angoulême include hearths with bone remains of fauna and a flint-sized post. Arrowheads and cut flints have also been found in the area.
Visit the France Rock Art Archive:
http://www.bradshawfoundation.com/france/index.php
Source: AR
COMMENTS