BRADSHAW FOUNDATION - LATEST NEWS
Ice Age incised figure from Courbet Cave
29 Nov 2017
In 1991 at the British Museum a naturally dished and utilized but broken limestone slab, discovered in Courbet Cave in the Aveyron Valley in France, that had always been stored on its flat side (A) was turned over for inspection, revealing previously unrecorded incised lines.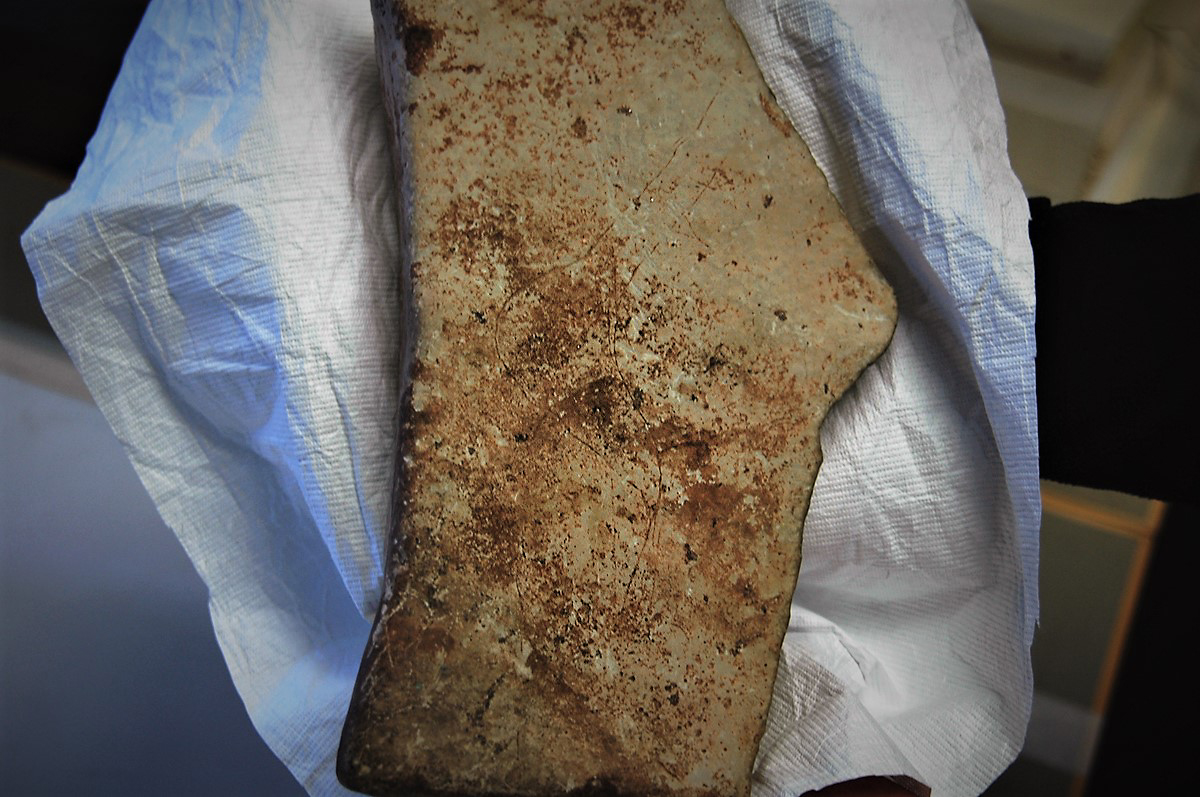 The lines depict the the right profile of the torso, hips, thighs and (probably) breast of a woman.
Ice Age incised figure from Courbet Cave @britishmuseum https://t.co/NUAJFOy8qH #IceAge #archaeology #France pic.twitter.com/GaAPSXjKfL

— Bradshaw Foundation (@BradshawFND) November 29, 2017
Within the dished surface of the slab (B & C) there are signs of burning - it had been used as a lamp.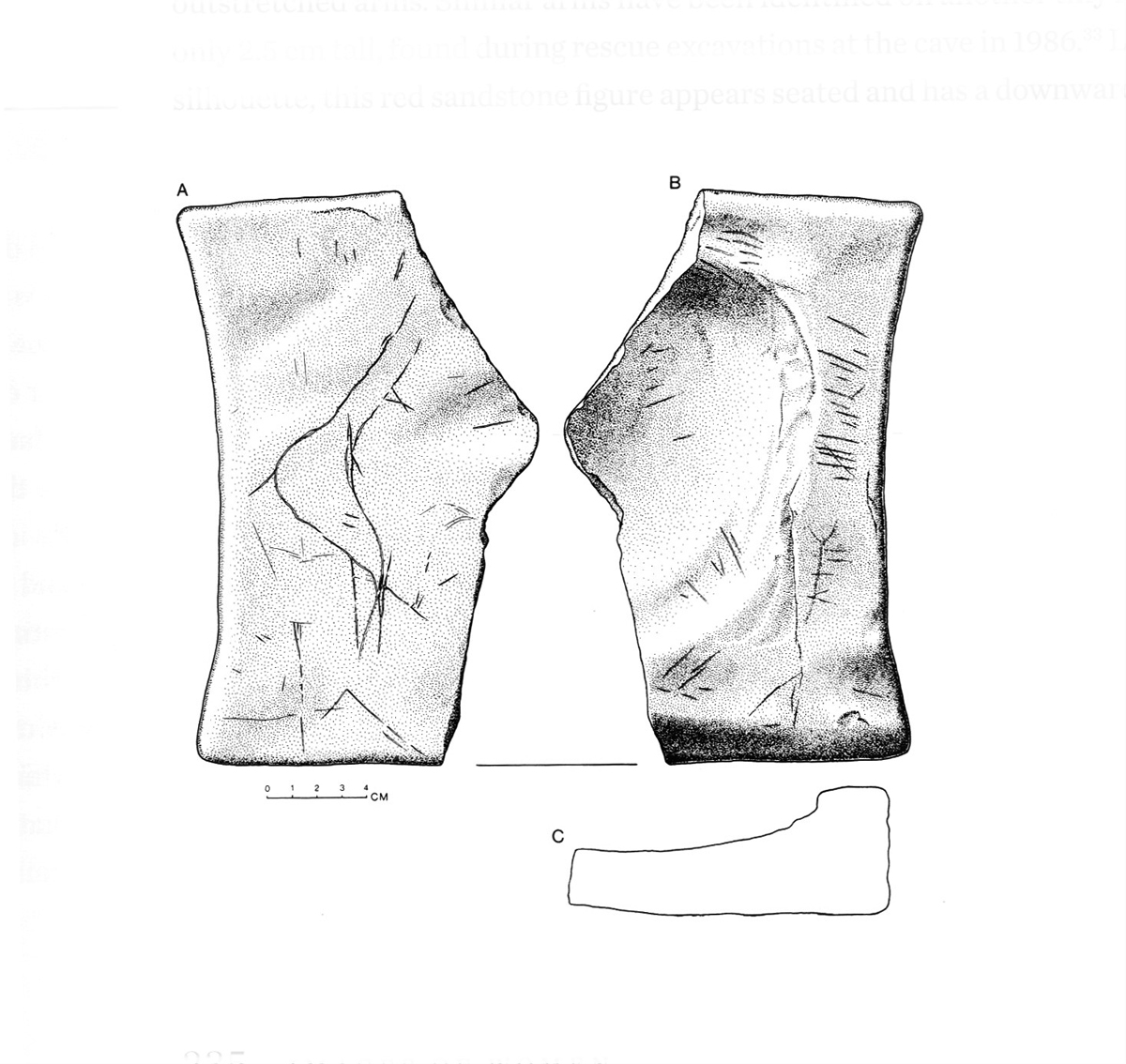 The female silhouette is depicted with sylized simplicity and artistic confidence. As usual with such figures, there is no head. The incised straight line of the back flows confidently into the curved line of the buttocks and thigh.
Article continues below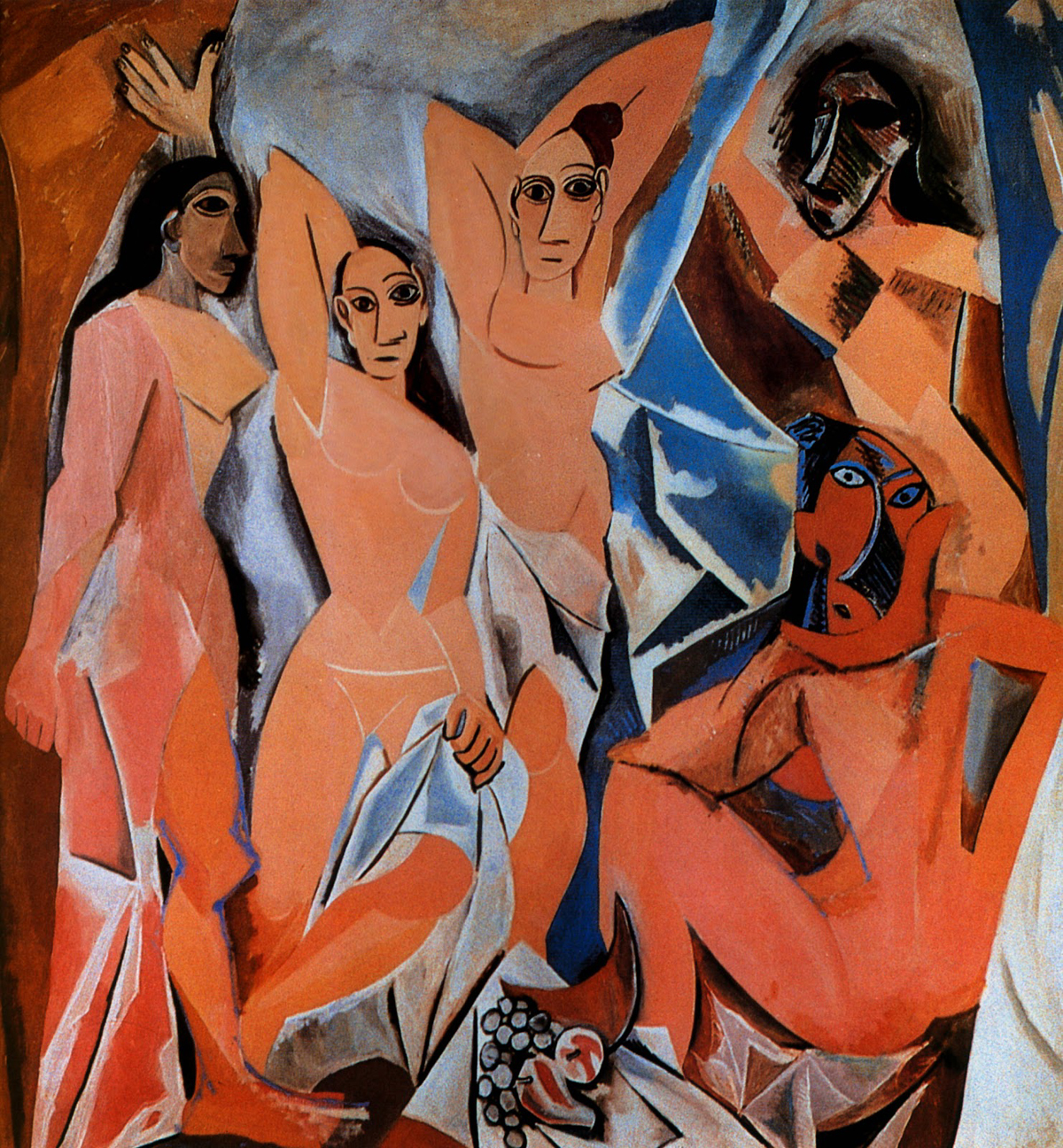 Abstracting the female body to reflect beauty through simplicity of line is well known in modern art, such as Picasso's Desmoiselles d'Avignon (above); interesting to observe this artistic and aesthetic technique being employed during the late glacial period about 13,500 radiocarbon years ago. Other similar examples have been discovered in some eighteen sites in France, Germany and Poland, as well as on the walls of about fourteen caves from the same regions.
Ice Age Art - Arrival of the modern mind by Jill Cook:
http://www.bradshawfoundation.com/books/ice_age_art.php
See more Ice Age art:
http://www.bradshawfoundation.com/sculpture/index.php
COMMENTS