BRADSHAW FOUNDATION - LATEST NEWS
Taiwan Hominin Discovery
09 Feb 2015
The Taiwan hominin discovery may point to an unknown primitive group of humans living in Asia.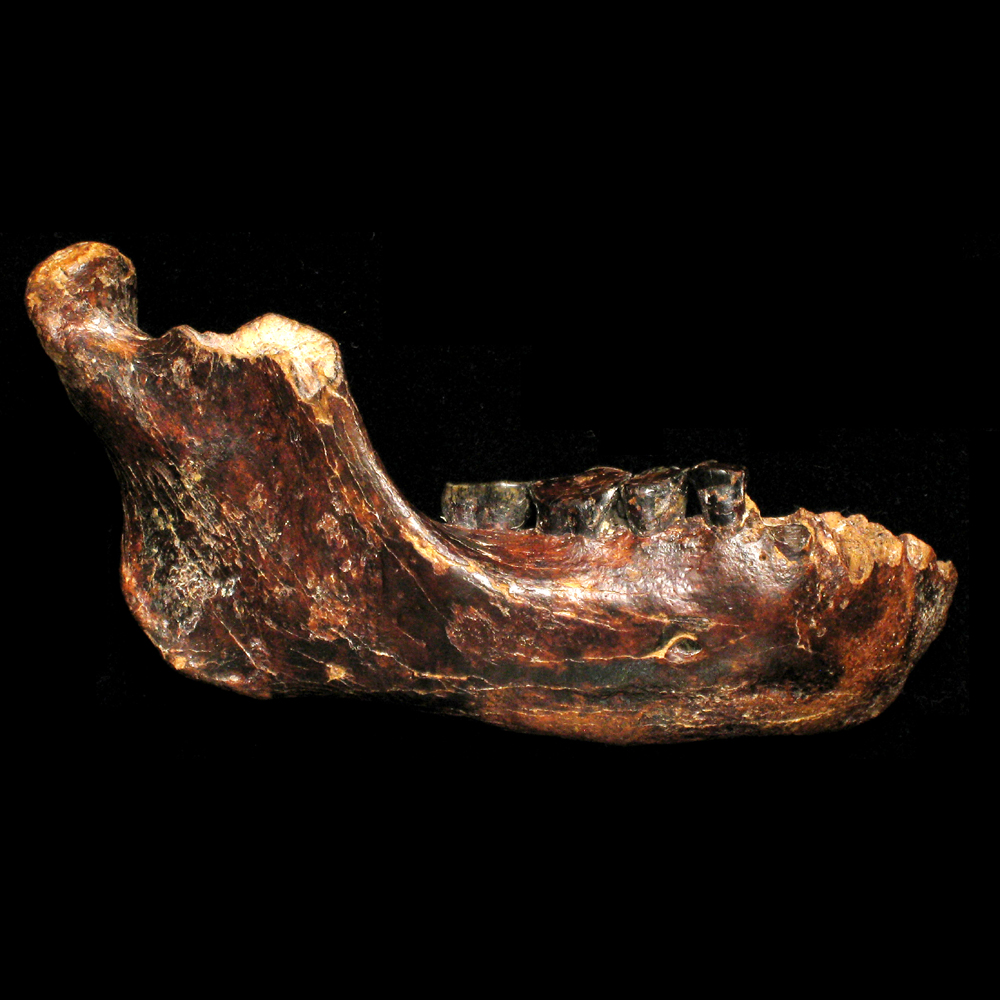 A Live Science online article by Charles Q. Choi - Ancient Human Fossil Could Be New Primitive Species - examines the significance of the ancient human fossil discovered on the seafloor off Taiwan, representing an unknown primitive group of humans.
Multiple lineages of extinct humans are thought to have coexisted in Asia before the arrival of modern humans in the region about 40,000 years ago. These hominins are Neanderthals, Denisovans, Homo erectus, and, still under debate, Homo floresiensis. The fossil from Taiwan - a nearly complete right side of a lower jaw with primitive-looking teeth - may be another.
The fossil, named Penghu 1, was dredged by a fishing net from the seafloor in the Penghu Channel, which was part of the Asian mainland during the last Ice Age when sea levels were lower.
Analysis of trace elements in Penghu 1 suggests the hominin probably lived between 10,000 and 190,000 years ago, but the jaw and its teeth look unexpectedly primitive for this age. During the Pleistocene Epoch, which lasted from about 2.6 million years ago to 11,700 years ago, humans generally evolved smaller jaws and teeth, but the new fossil from Taiwan appears larger and more robust than the older Homo erectus fossils from Java and northern China.
The researchers are cautiously excited, but admit that other skeletal parts are needed to evaluate the degree of its uniqueness, but the general picture reveals several different groups of archaic humans living in Asia at the same time, some more primitive than others.
Visit the ORIGINS section:
http://www.bradshawfoundation.com/origins/index.php
COMMENTS