BRADSHAW FOUNDATION - LATEST NEWS
Homo floresiensis debate rages on
18 Aug 2014
In an online article 'Homo floresiensis: scientists clash over claims 'hobbit man' was modern human with Down's syndrome' by Robin McKie of the Guardian, reveals that the debate is far from over. The tiny skeleton from Indonesia's Flores island is a unique ancient species, insist researchers.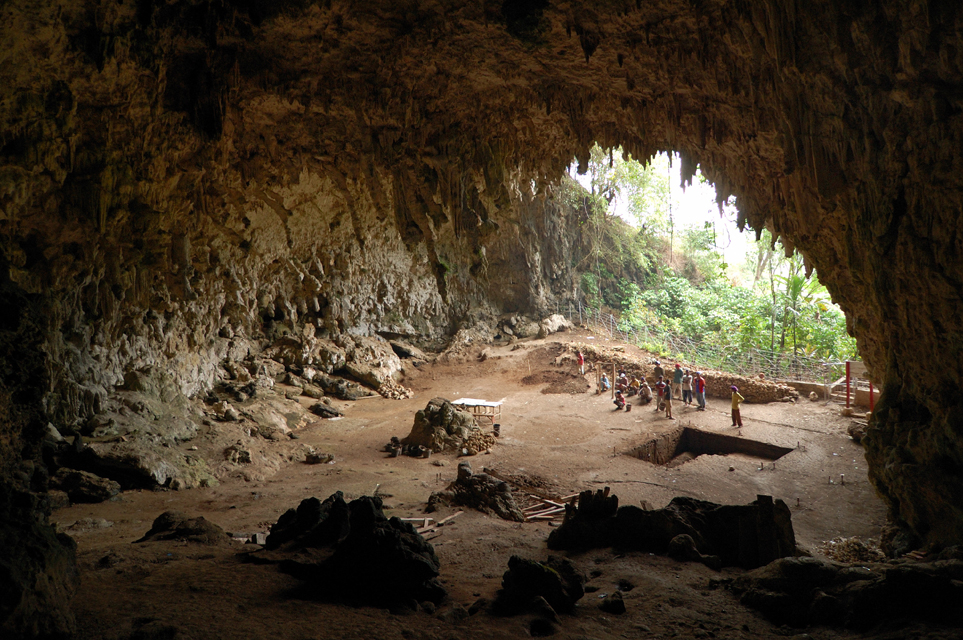 This is in response to the publication of a paper in the Proceedings of the National Academy of Sciences (PNAS) that claims the specimen found on Flores was a modern human who had Down's syndrome. Scientists around the world have denounced this, insisting that Homo floresiensis is definitely a distinct ancient species of hominins.
The dispute seems to be based on the comparison of bones - the paper contains no images of skeletons of Down's syndrome individuals. Professor Dean Falk, of Florida State University, believes they are not at all similar to the Flores specimen.
Moreover, there seems to be an editorial issue and the possible avoidance of independent peer reviews. Independent peer review is a mainstay of academic research. Papers, when submitted to a journal, are checked by other experts who are selected independently by the journal's editors to ensure impartiality.
Since the discovery, the initial claim was that the specimen was a modern person with microcephaly - an abnormally small head. This was disproved by various researchers. The next claim was that the specimen had Laron syndrome, a form of dwarfism. This was also disproved. Scientists dismiss the latest Down's syndrome claim because no one with that condition has a tiny cranium only 400cc in capacity as floresiensis does, nor do they have thick cranial bones as the specimen does.
This debate will continue of course; and it is good science to challenge the 'new species' hypothesis, especially until further specimens are discovered.
http://www.bradshawfoundation.com/origins/homo_floresiensis.php
COMMENTS