BRADSHAW FOUNDATION - LATEST NEWS
The Prehistoric Baton artefact
28 Mar 2017
This prehistoric artefact has been much debated by archaeologists, as revealed by the nomenclature.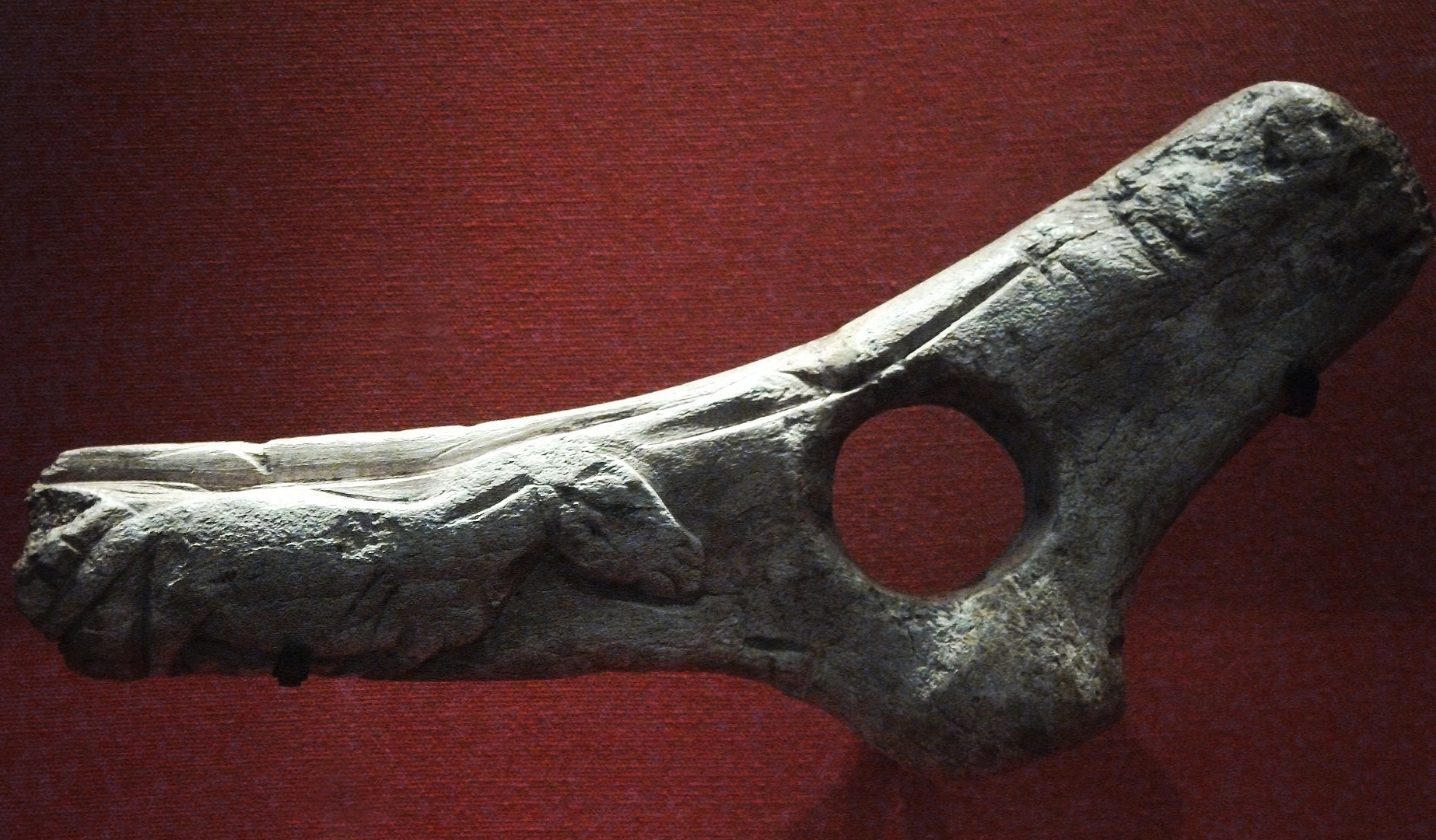 An incomplete perforated baton with low relief horse, from Abri de la Madeleine in the Dordogne, France.
The first term used was bâtons de commandement, which had an assumption of function. More recently, the terms bâton percé (meaning 'pierced rod'), or 'perforated baton' have been used, which are descriptive of form rather than any presumed function.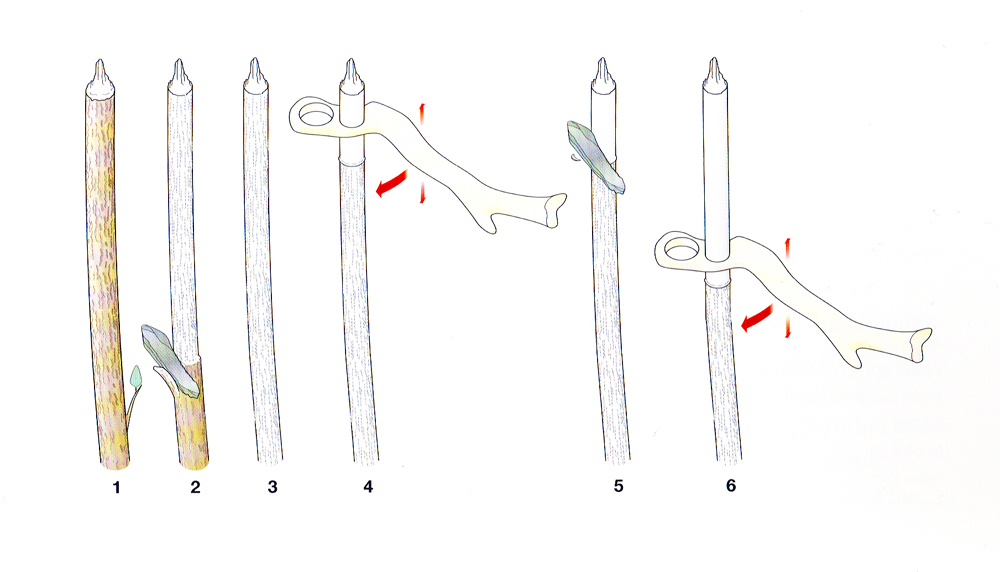 Diagram showing a perforated baton being used as a gauge to make a spear shaft. Image: Jill Cook.
The most usual explanation of a baton is that it was used for straightening spears and arrows - with the shaft to be straightened passing through the hole - as well as being used as a spear-thrower. It was one of the first 'multi-tools'.
Prehistoric Baton artefact - the first multi-tool https://t.co/fWHtUebiB1 #archaeology #Palaeolithic pic.twitter.com/ndDgeKis8t

— Bradshaw Foundation (@BradshawFND) March 28, 2017
Four views of a baton from Abri de la Madeleine
Many batons are decorated with engraved animals, such as a horse, and symbols. A baton was made from a length of antler with a round hole made in one end, and a joint at the other end, often forming a T or Y shape. The circular hole was drilled through the antler just below the swelling or joint, with often a smaller second hole nearby on the shaft. Typical examples range from 15 to 20 cms in length.
Article continues below
Batons have been found at Aurignacian and Magdalenian sites of the Upper Paleolithic in Europe, with examples dating from 23,000 to 12,000 years ago.
The straighteners may have operated in two main ways. Firstly, the holes may have been used as a shaft wrench to lever a wooden shaft straight, perhaps after heating the shaft. The shaft would be noticeably smaller than the hole, and placed through it. By applying pressure on the baton bends in the shaft could be straightened.
The second method would have been to put the shaft through the hole, and then spin the baton round and round, with the rough inside of the hole either wearing away the wood to achieve a tapering point, or marking areas to be whittled; it could then be fire-hardened.
Given the importance of the tool, and one that was highly prized, it would have been entirely acceptable for it to be decorated.
Read more in Ice Age Art - Arrival of the modern mind by Jill Cook
COMMENTS