BRADSHAW FOUNDATION - LATEST NEWS
Paleolithic female figurines
07 Dec 2018
À UNE PASSANTE
le livre photographique de Claire Artemyz
Help Claire Artemyz realise her new publication.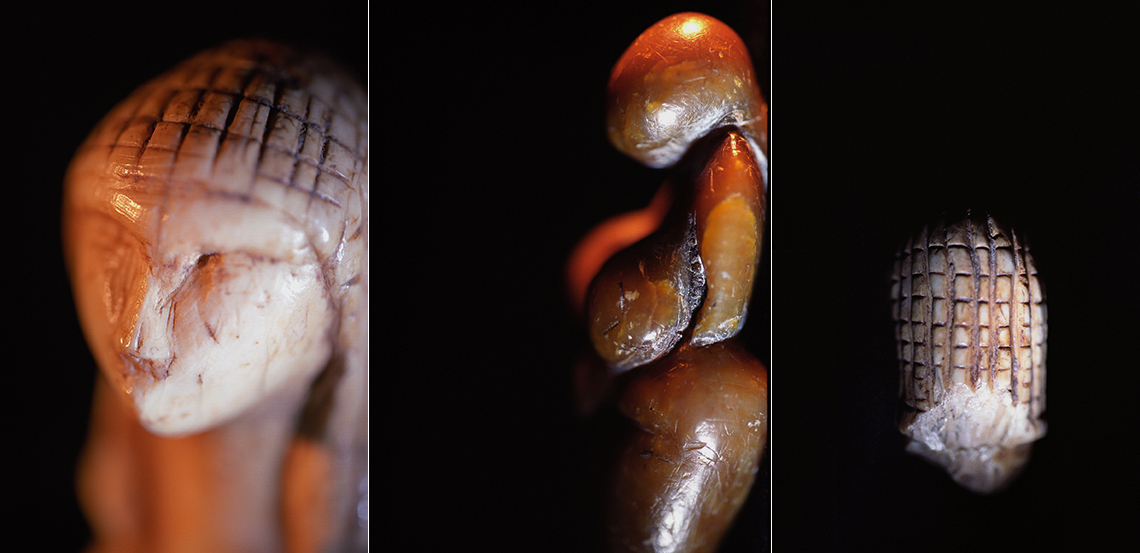 A message from the author:
'À une passante' is a photo book relating my encounter with the Paleolithic feminine figurines.
For several years, I have made photos of these fascinating little sculptures, with various conditions of light and mise en scene.
I gathered some of these images in sections, as if they were real women expressing feelings, or situations of life.
Paleolithic female figurines - À UNE PASSANTE le livre photographique de Claire Artemyz. Help Claire Artemyz realise her new publication https://t.co/Ks88IgqtGE pic.twitter.com/XllT8JqtAo

— Bradshaw Foundation (@BradshawFND) December 7, 2018
Claudine Cohen who has written several books on women and Prehistory, and Catherine Schwab who is in charge of the Paleolithic department in Musée d'Archéologie nationale, kindly accepted to participate in the book.
Article continues below
Published by Corridor Elephant, this book has 90 pages, 15x21cm and is signed with a number.
Depuis plusieurs années je développe, comme tu le sais, une démarche photographique inédite sur les Vénus du Paléolithique dans les Collections des Musées.
J'ai le plaisir de vous annoncer la parution chez CORRIDOR ELEPHANT du livre 'A une passante' qui te plongera dans l'univers des Vénus et de mes rencontres inédites au plus près des objets mis à la portée de mon œil et de mon objectif par le Musée de l'Homme et par le Musée d'archéologie nationale de Saint-Germain-en-Laye.
It is to be printed by a crowd funding campaign that is still running until December 14th:
https://www.kisskissbankbank.com/fr/projects/a-une-passante-le-livre-photographique-de-claire-artemyz
See more of the work of CLAIRE ARTEMYZ - Photographer:
http://www.bradshawfoundation.com/memoires/index.php
COMMENTS