THE PRESERVATION & PROTECTION OF THE CARVING

Page 4/10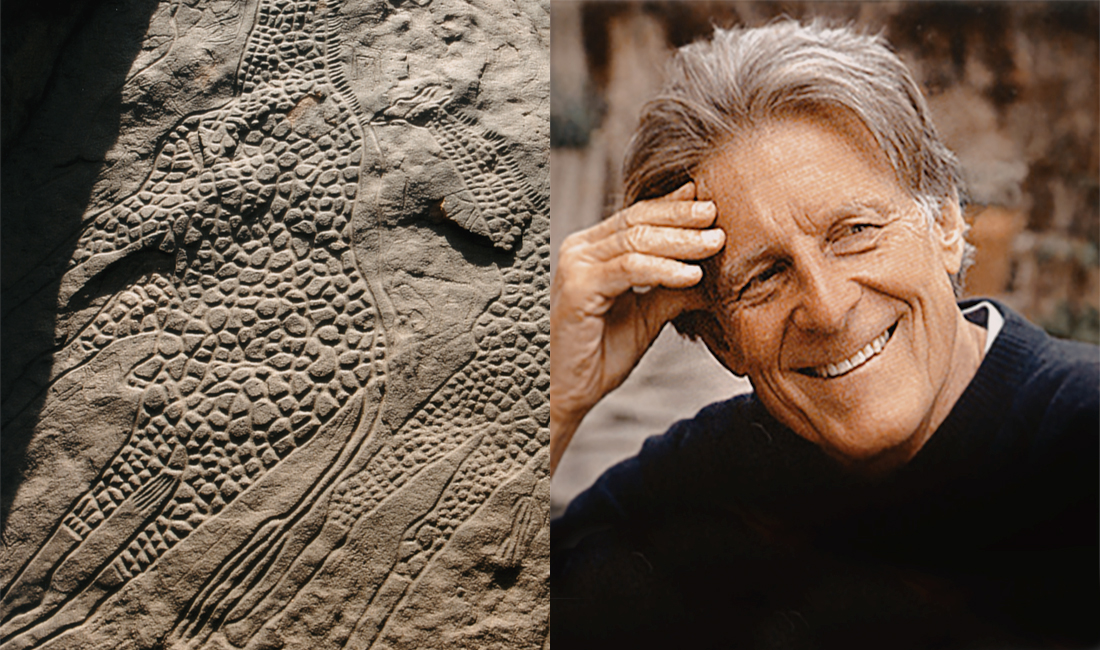 The logistics of the project were also to be carefully considered. This would be the largest rock art mould to be undertaken. The equipment would have to be sent by sea freight from Marseilles to Cotonou in Benin, and then by truck north to Niger. The working conditions would be determined by the heat, and there was the constant threat of sandstorms.
Another obstacle to consider was prejudice. There is a great deal of suspicion surrounding attempts at rock art moulding. This has come about due to the fact in the majority of cases mouldings were made by people who did not entirely master the necessary techniques, which subsequently degraded the originals. Indeed, about 30 miles from the Dabous site, there are traces of such vandalism. For this reason the Merindol team, based in France, were sent out on an exploratory expedition to carry out tests of the silicon polymer material on the rock surfaces where no petroglyphs were present.
There is also the opinion that moulding changes the chemistry of the rock surface and prevents any future varnish study for possible dating methods. This is debateable, but to take this in to consideration, we devised a system of
clay patches
to go between the rock surface and the silicon polymer paste.
Finally, consideration had to be given to the artistic and spiritual heritage of the
present day custodians of this rich and beautiful art
. There is an undoubted need to be sensitive, but balanced against the preservation of an ancient legacy of an economy that is both financially and technically unable to provide it for themselves.
In November 1999 the remote outcrop was transformed into a hive of activity, as the team - the craftsmen of Merindol and the local Tuaregs - commenced the slow and complex process of taking the mould. For the silicone to set it was vital that the stone was cleaned, the clay patches applied, and then sealed. The months of planning and preparation, combined with perfect weather conditions, meant that the moment had finally arrived, when we could apply the silicon and begin to take the mould.
The
wet silicon was daubed on meticulously
, capturing every minute detail of the carving. Finally complete,
a metal frame was laid over the silicon
to provide a stiff protective backing for the rubber mould, secured by quick-setting plaster of paris. As the silicon mould lay on top of the giraffe carving, the success of the project hung in the balance. Inch by inch
the team carefully peeled it back from the stone
. Three hours later, we were able to
cut it into sections and lower them to the desert floor
where they were reassembled upside down on the platform.
→ Go to page |
1
|
2
|
3
|
4
|
5
|
6
|
7
|
8
|
9
|
10
|
→
The Dabous Rock Art Petroglyph
→
The Origin of the Prehistoric Rock Art Artists
→
The Giraffe Motif
→
The Preservation & Protection of the Carving
→
The Foundry and Returning the Cast to Agadez
→
World Monuments Watch
→ Scientific research page |
7
|
8
|
9
|
10
|
→
The Africa Rock Art Archive
→
Bradshaw Foundation
Like us on Facebook & Follow us on Twitter to receive news & updates
: