THE DABOUS GIRAFFE ROCK ART PETROGLYPH

Page 5/10
With the moulding process now complete, it began its journey to the foundry in France where the negative mould would be turned into a plaster positive. This would then be completely surrounded by fine sand and injected with gas to petrify the sand. Removing the plaster positive would leave the negative mould, into which would be
poured molten aluminium
. Once cooled, the hardened sand would be hammered off, revealing the aluminium cast positive. The actual piece was so big that it was
cast in 9 panels
, which would bolt together.
The true home of the giraffes carvings is the Sahara, and therefore it was appropriate that the first cast should return to
Agadez
, the small desert town near the actual site, as a lasting monument. The cast,
located at the airport
, stands as a symbol of the rich heritage of rock art that the area holds, a heritage that hopefully will be preserved for future generations.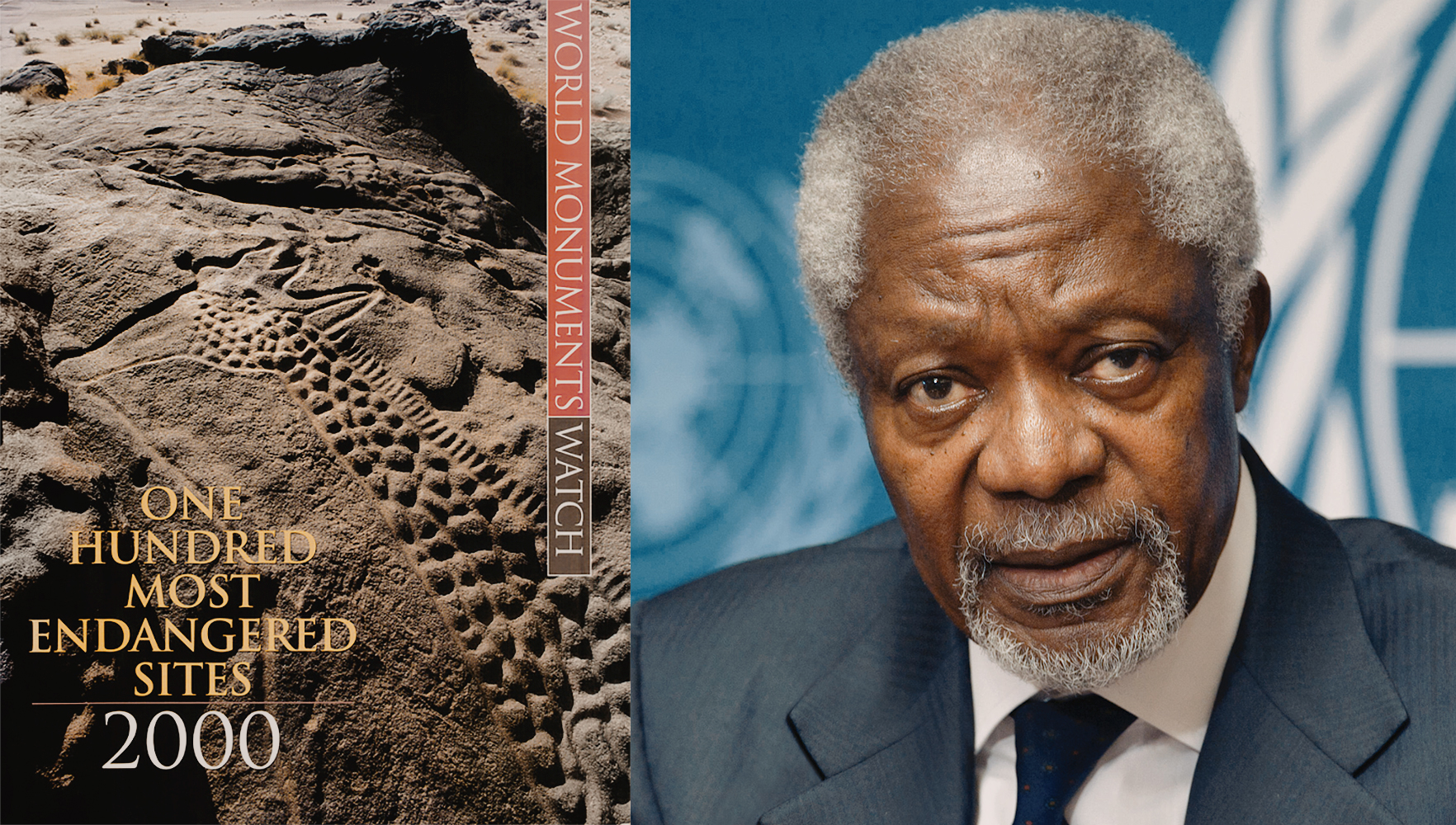 On 4th February 2005 the United Nations Secretary General Kofi Annan declared:
To Africa's children I would like to say: You are the future of Africa. Study your proud history, and protect Africa's rock art.
Although much focus was on the giraffe carvings, they are in fact just a part of what Dabous holds. A later archaeological survey carried out by the Bradshaw Foundation and led by Jean Clottes revealed over 800 hundred hundred smaller yet no less significant carvings on the outcrop. Lessons from Dabous pose the obvious question: what else is waiting to be discovered? What mysterious secrets lie hidden in the Sahara?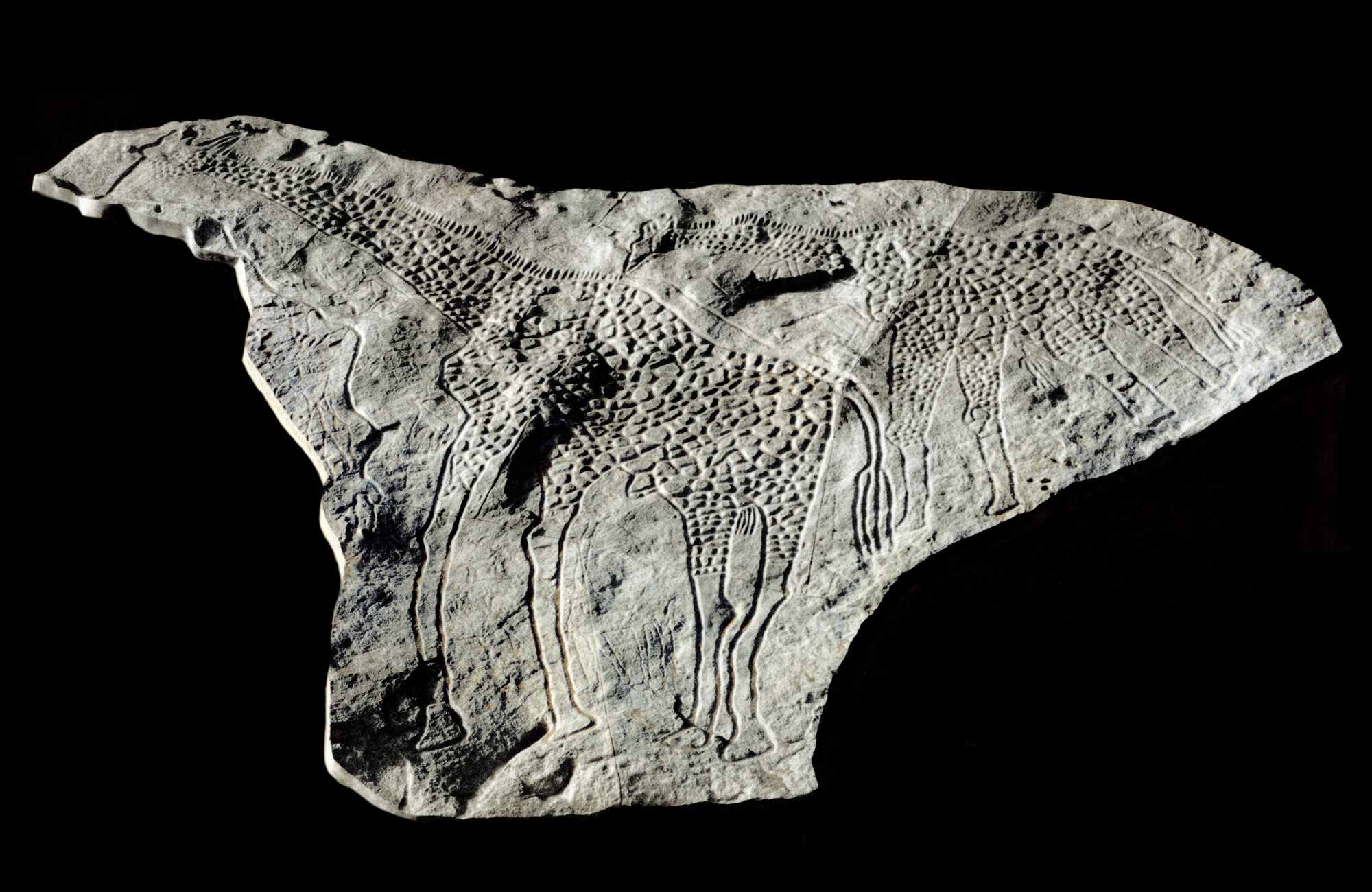 → Go to page |
1
|
2
|
3
|
4
|
5
|
6
|
7
|
8
|
9
|
10
|
→
The Dabous Rock Art Petroglyph
→
The Origin of the Prehistoric Rock Art Artists
→
The Giraffe Motif
→
The Preservation & Protection of the Carving
→
The Foundry and Returning the Cast to Agadez
→
World Monuments Watch
→ Scientific research page |
7
|
8
|
9
|
10
|
→
The Africa Rock Art Archive
→
Bradshaw Foundation
Like us on Facebook & Follow us on Twitter to receive news & updates
: