THE ORIGIN OF THE PREHISTORIC ROCK ART ARTISTS

Page 2/10
But who were the artists? The present-day custodians are the Tuareg, but their origin is historic, whereas the carvings are clearly prehistoric. Scientists came closer to the answer in 2000. During the Bradshaw Foundation expedition to the Tenere Desert in Niger in 1999 to take a mould of the Dabous giraffe carvings, the team travelled north of Dabous to explore an area of desert where there were reports of archaeological remains on the shores of an extinct lake. The team indeed found numerous and varied artifacts on the desert floor, ranging from arrow heads and
stone axe heads
to shards of pottery.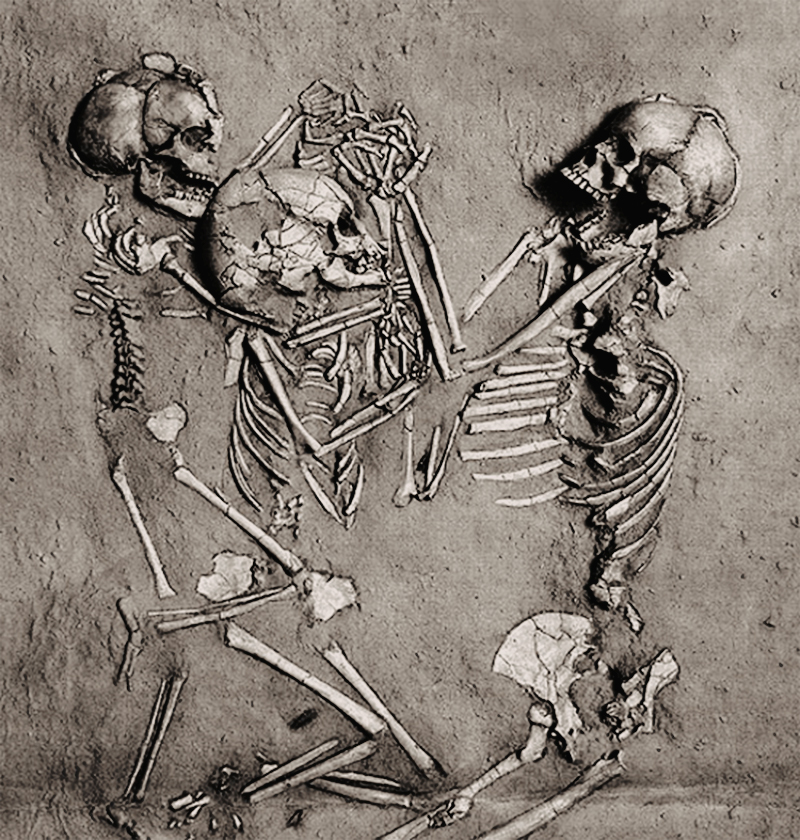 Although there was clear evidence of sedentary life involving hunting and gathering, little did we realize we were standing on top of further evidence of this past life-style that reflected a greener Sahara, and evidence which would later provide clues as to who the original artists of the giraffe carvings just to the south were and when they were carved. At this time Dr Jean Clottes estimated that the carvings were between 7,000 and 10,000 years old.
It was a year later that the new evidence at the site, now named Gobero, was excavated. As reported in New Scientist August 2008, and in National Geographic magazine September 2008, Paul Sereno, one of National Geographic's explorers-in-residence, visited the 10,000-year-old site, during a dinosaur-hunting expedition in 2000. The subsequent excavation of a graveyard on the shore of this dried-up lake suggests that at least two Stone Age peoples once lived there. Some 200 graves excavated so far reveal intriguing clues about these desert dwellers.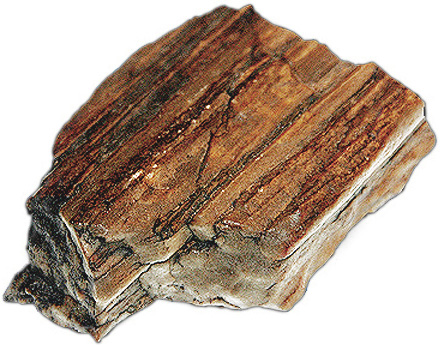 First came the Kiffian, who grew up to 2 metres tall and hunted wild game, the bones of which were found nearby. They vanished when the Sahara entered a dry spell about 8000 years ago, to be replaced by the shorter, leaner Tenerians when the rains returned a millennium later. Bones and artefacts imply that they herded cattle and hunted fish and wildlife. Presently it is not possible to say with any certainty which culture – the Kiffian or the Tenerian - was responsible for the carvings.
How were the carvings created? 10,000 years ago there was no metal - this was well before the Bronze Age - so how did the artists carve the lines? They must have used a harder material like flint to carve the softer sandstone of Dabous. The desert sands surrounding the outcrop are covered with numerous chisels of petrified wood, perfect for wearing away grooves and then polishing the surface. This in itself magnifies the significance of Dabous, for its scale and craftsmanship, and therefore the amount of time it must have taken to execute.
→ Go to page |
1
|
2
|
3
|
4
|
5
|
6
|
7
|
8
|
9
|
10
|
→
The Dabous Rock Art Petroglyph
→
The Origin of the Prehistoric Rock Art Artists
→
The Giraffe Motif
→
The Preservation & Protection of the Carving
→
The Foundry and Returning the Cast to Agadez
→
World Monuments Watch
→ Scientific research page |
7
|
8
|
9
|
10
|
→
The Africa Rock Art Archive
→
Bradshaw Foundation
Like us on Facebook & Follow us on Twitter to receive news & updates
: